SHR  WYNWOOD  SKY'S  THE  LIMIT  CDX, PCD, GN, JH, BN, RA, TKI, WC
"SKY"
DOB:  1/29/19
Sire: Emberain's Better Believe It MH *** OS  x  Dam: Wynwood's Take A Chance On Me MH *** OD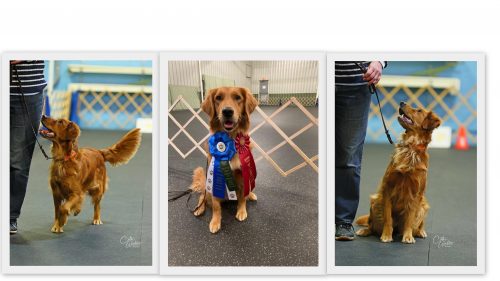 Hip Clearance – GR-132030G24F-VPI   Good
Elbow Clearance – GR-EL51612F24-VPI   Normal
Eye Clearance – GR-EYE21806/57F-VPI  (2023) Normal
Heart:  GR-ACA5838/17F-VPI  Normal
Ichthyosis   –   Carrier
prcdPRA – Clear  Embark
PRA 1 – Clear   Embark
PRA2 – Clear   Embark
DM – Clear  Embark
NCL5  –  Clear  Embark
Sky is from an important frozen semen insemination from 21 year old frozen semen from Emberain's Better Believe It  MH *** WCX  OS, "Riley"
Click HERE, to read information on the breeding of MeMe x Riley.
Sky will be bred in early 2024.  Stud dog research is on going to produce puppies with outgoing, true Golden Retriever temperaments.  The goal for Sky's  litter is focused on health, longevity, work ethic and sound structure to produce puppies capable of competition training and family dogs for active families.  Puppies will be whelped and raised at Wynwood.
Sky is co-owned with my friend Pam who will socialize, train and love Sky along with earning working titles .  All of Sky's impressive titles were trained for and accomplished by co-owner Pam.  My thanks and congratulations for Pam's dedication to achieving these many outstanding  titles.
Latest New:  Sky and Pam earned Sky's Junior Hunter title at the Marshbanks GRC Hunt Test on 8/28/22.  An important title for a retriever and I am  proud and grateful for  the time, training and love Pam has spent with Sky.  On October 21, 2023, Pam and Sky earned their AKC CDX obedience title.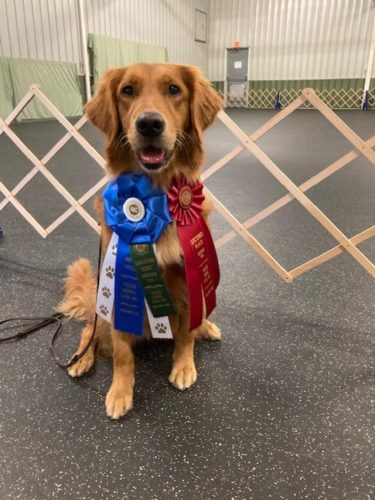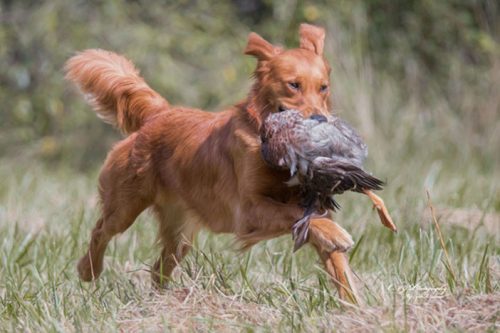 Started Hunting Retriever  2020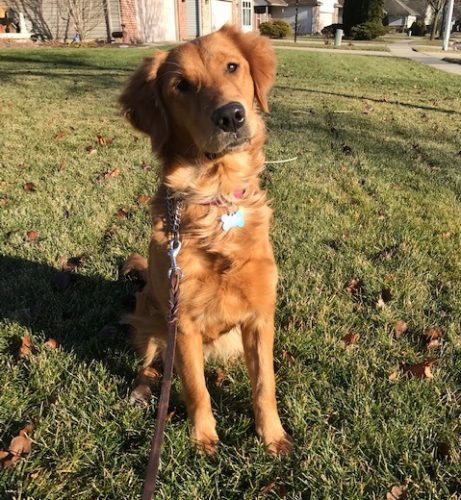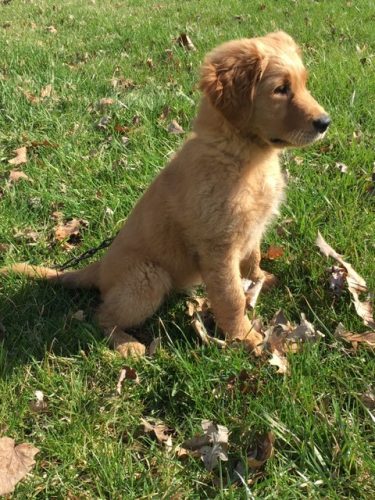 7 wks old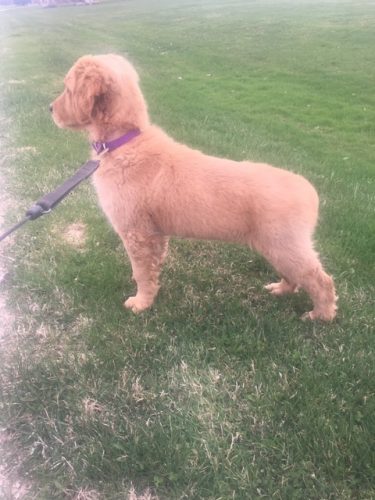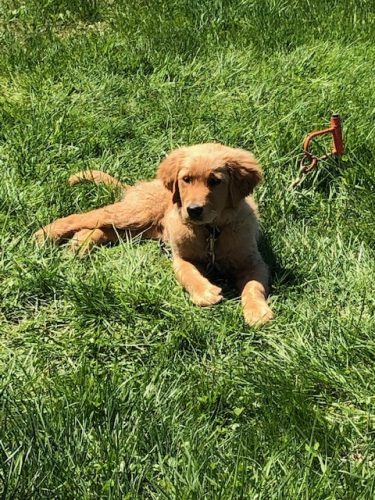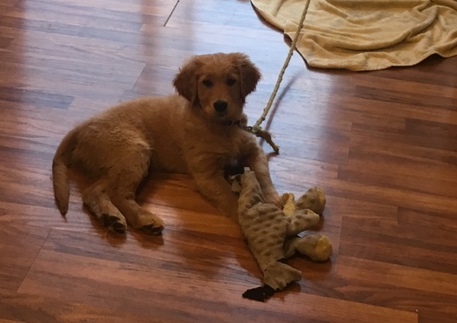 VIDEO OF SKY PERFORMING FOR HER AKC TRICK TITLE
(click on this link)