HONORING OUTSTANDING ACHIEVEMENTS FROM WYNWOOD DOGS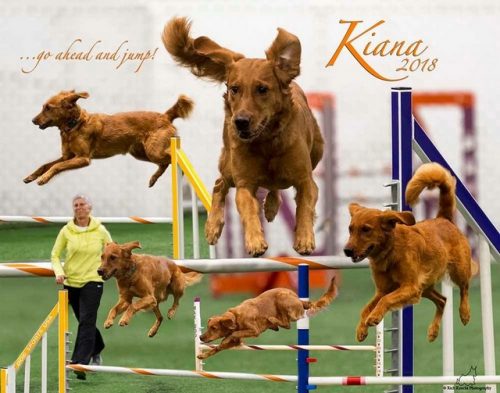 Wynwood's Moondance "Kiana" TDX,NA,OAJ,OF,DS, DJ,TKN
Loved by Gail –  NJ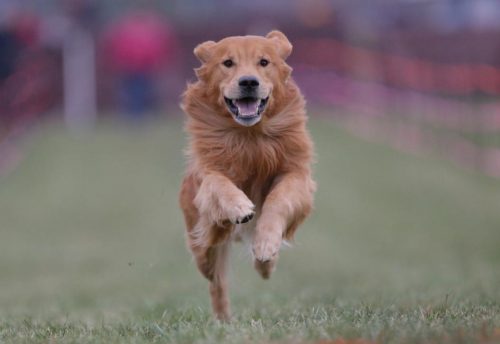 Wynwood Are We There Yet  BCAT  "Ryder"
Loved by Jonathan and Dolores –  OH
Ranked in the Top Ten AKC Fast Cat speed competition of 100 yd dash, with 25.99 mph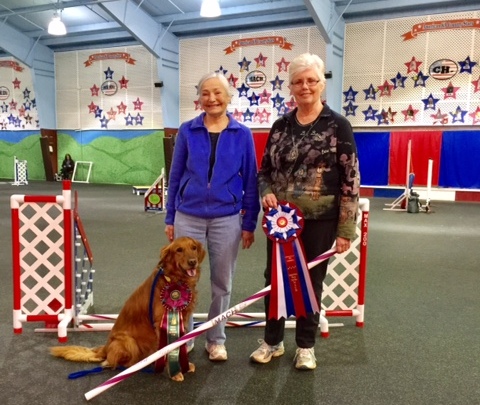 MACH 2 Wynwood Wylie On The Run MXS,MJG,MXF, ADHF  Loved by Joyce, MA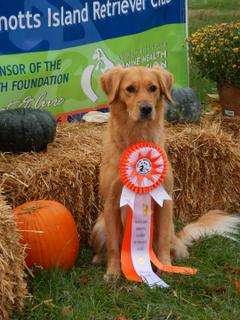 Wynwood's Pumpkin Spice earning a ribbon for passing a Junior Hunter test   Tina, MD
"….with sincere gratitude for the unbounded joy you have brought into my life these many years, through Gillie, Caper and now Spicy"  Tina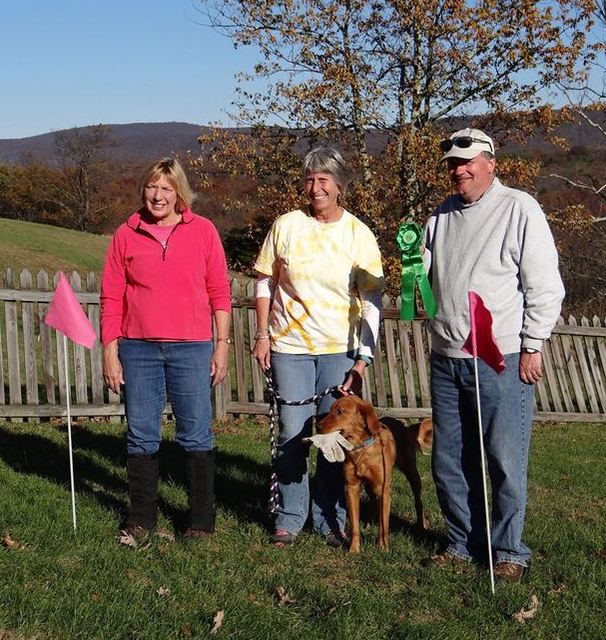 Kiana passed her Tracking Dog Excellent test in December 2017 to earn her AKC TDX title.  Loved by Gail, NJ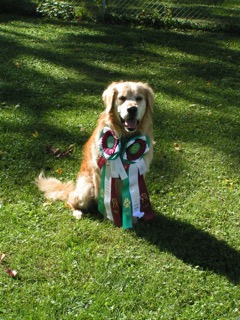 HRCH, UH Wynwood Lorfield's  Battle of Evermore JH, WCX  "Zeppy"
Earning his Hunting Retriever Championship
Loved by Alinda, IN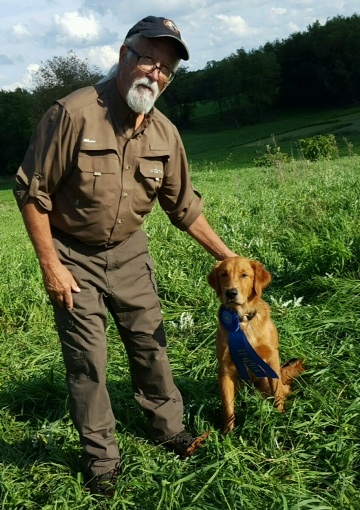 Stix now a SHR Wynwoods Fetch Um Up SH, WCX owned, trained and loved by Tom, MI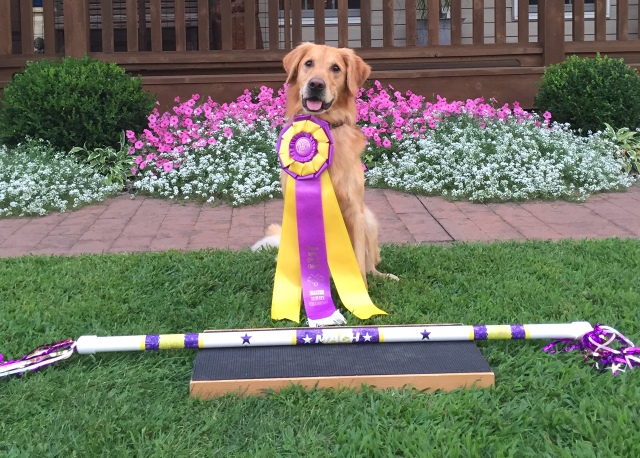 NEW "MACH"  Wynwood's Mighty Oak MX,MXB,MXJ,MJB,XF,T2B,CGC
Loved by Karen Claypool, IL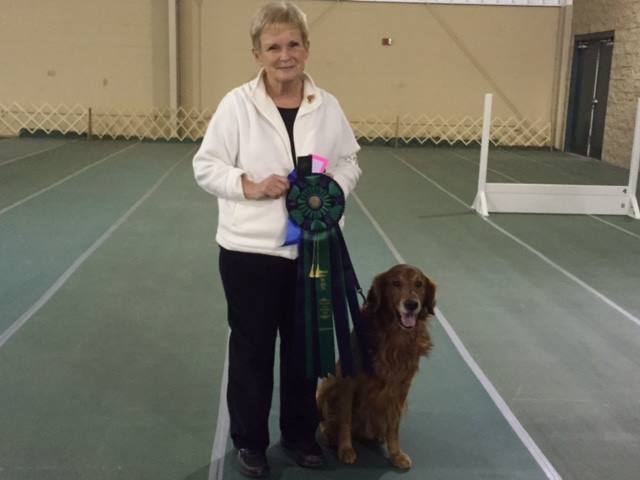 OTCh Hurricane Creek's Marathon Man UDX, MH, **  "Racer"
Bred by Wynwood.  Trained and loved by Ruth Smith, KY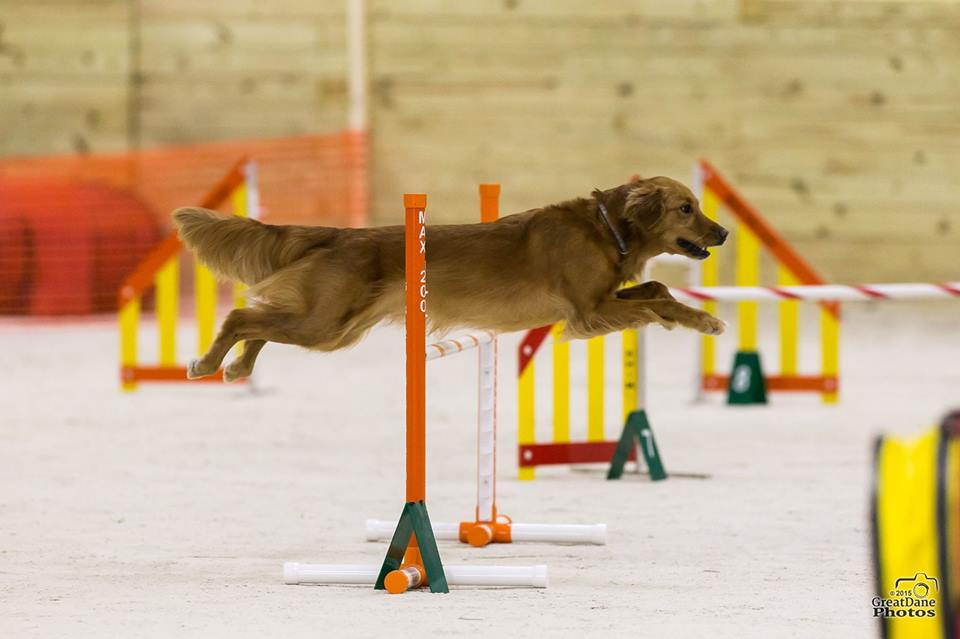 MACH 2 Wynwood Keeper of the Stars  "Mylee"
Loved and trained by Trisha,  MI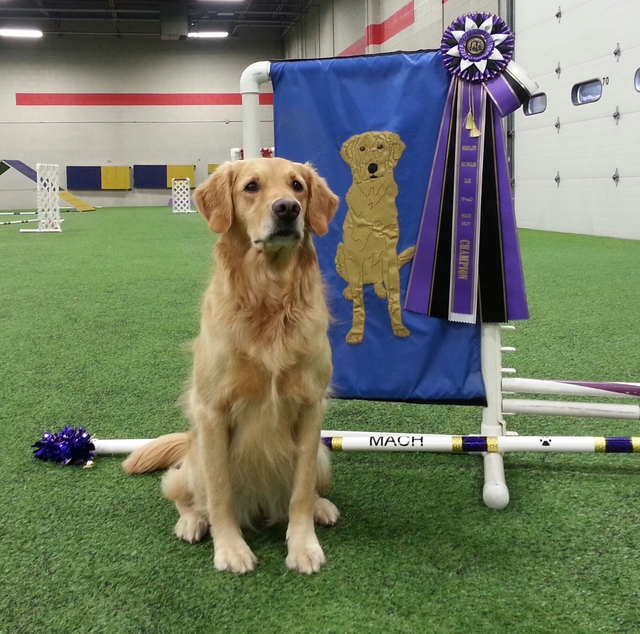 MACH  Reindeer's Wings of Hope Dancer UD, JH, CGC, RA, MXB, MJB, WC, TDI   "Dancer"
A "Rocky" daughter earning her new MACH title.  Loved and trained by Judi Haag, WI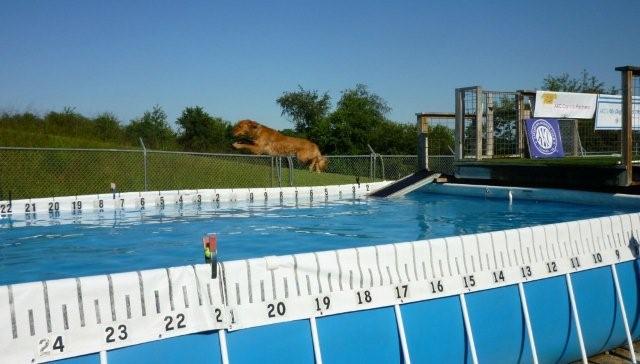 LASTEST  NEWS!!!
GRACIE PLACES 3RD OUT OF 62 DOGS AT THE 2015 AKC DOCK DIVING DOG CHAMPIONSHIPS
JUMPING 21 FEET 7 INCHES  and she is only 14 months old!!
GO GRACIE!!!!
Wynwood's Gracious Autumn  "Gracie"
Owned, trained and loved by Mike & Martha Skladanek,  MD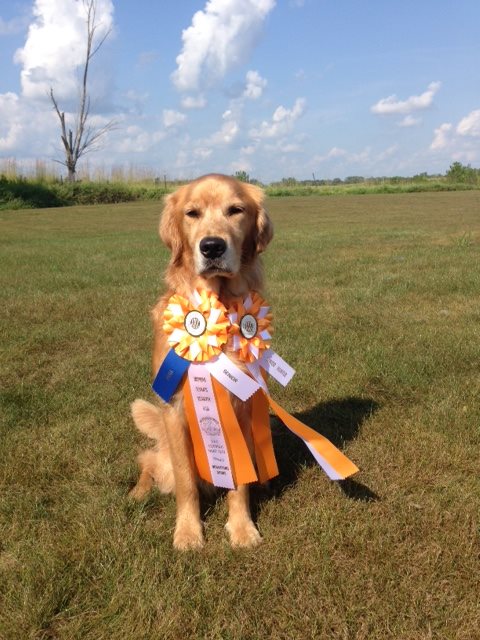 U-CDX Wynwood's All That Jazz CDX, SH, RE, OA, NAJ, WCX
New Senior Hunter field title for Jazz
Owned, trained and loved by Pam Bannick, MI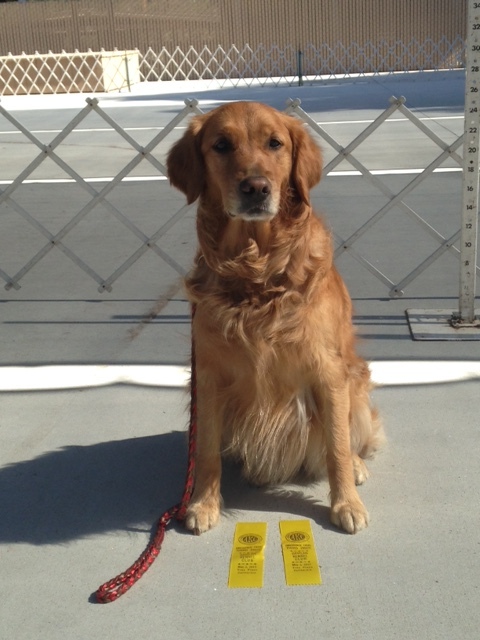 New Title:       Wynwood No Room For Cream  CD  "Java"
Loved and trained by Janet Skulina, CA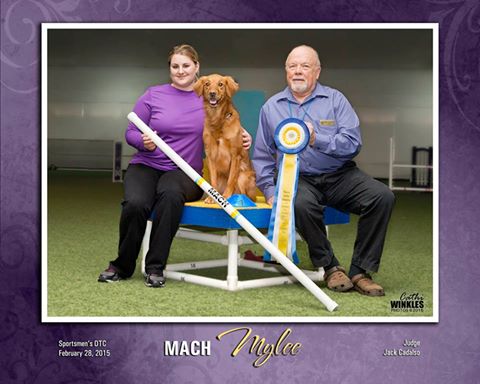 MACH Wynwood Keeper of the Stars   "Mylee"
Loved, trained by and soul mate of Trisha DeMartino, MI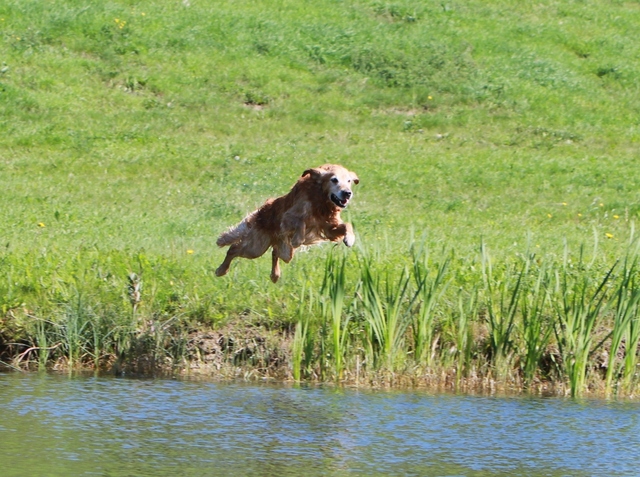 GMOTCH Wynwood's No Stopping Me  SH, WCI   "Stops"
Loved, owned and trained by Jackie Hastie, Calgary, Alberta
U-CDX, SHR WYNWOOD'S ALL THAT JAZZ CDX, RE, SH, OA, NAJ, WCX
Owned, trained and loved by Pam Bannick, MI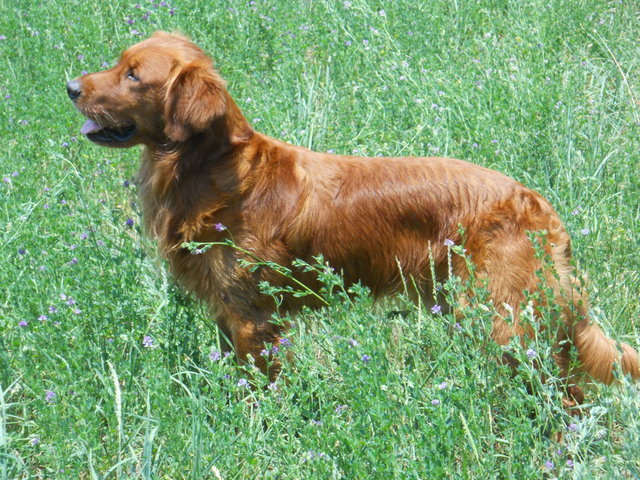 Hurricane Creek's Marathon Man UD, MH, **,WCX   "Racer"
Sire:  OTCh, HRC, UH Ida Red's Terra Cotta MH, WCX, CCA, VCX
Dam:  Ambertrails Say What U Want  MH, WCX
Bred by Wynwood
Owned by Ruth Smith, KY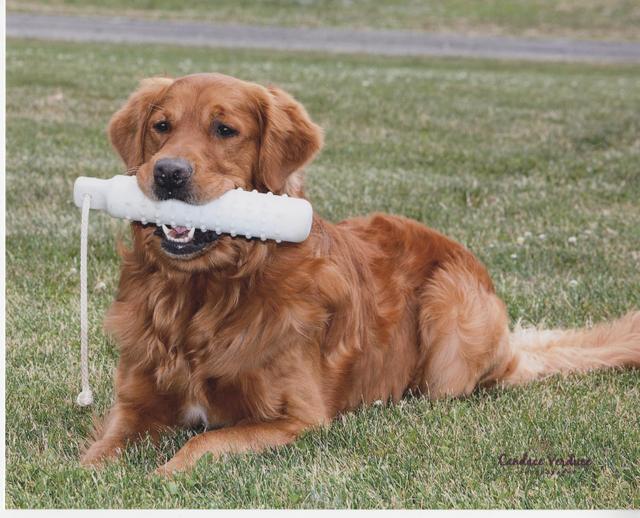 Wynwoods Buckeye Express UDX, OM1, SH, RE, GO, GN, WCX
"Tressel" –  Owned, trained & loved by Dan Loreta – OH
End of year 2012 AKC obedience statistics:  5th pl Hi Scoring Golden & 6th pl Hi Scoring Sporting Group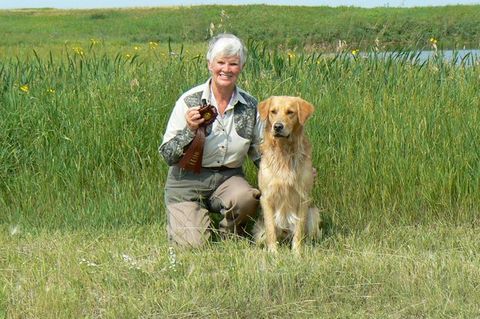 Another "Star" for Wynwood.
MOTCH Wynwood No Stopping Me JH, WCI   "Stops"
 Proudly achieved his Canadian UD on his first attempt, at a tender 2 1/2 yrs of age,  with scores of 198.5, 198 & 198.5  out of a possible 200
At a separate Obedience Trial "Stops" earned perfect scores of "200" in both the Open and Utility classes!!!!  Amazing!!!
Stop's is owned, trained and loved by Jackie Hastie in Calgary, Alberta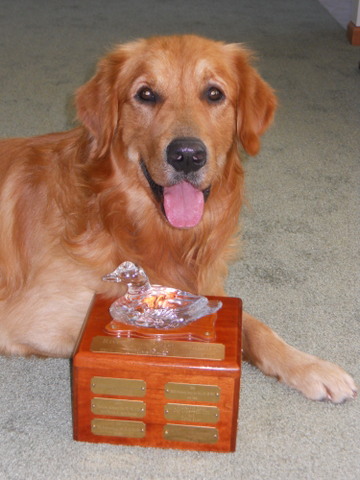 "Rocky"  (Wynwoods Wild Card MH, CCA) winning the 2010 Hunting Trophy for most accumulated points at field events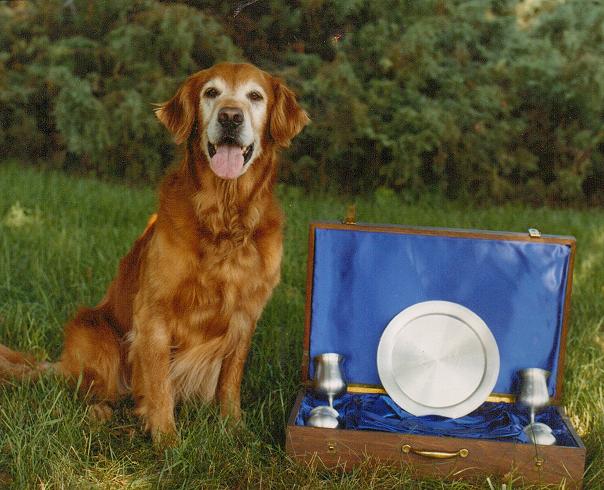 Wynwood
Wynwoods Twist N Shout UD, MX, MXJ.WC
"Rowdy"  owned by Pat Schultz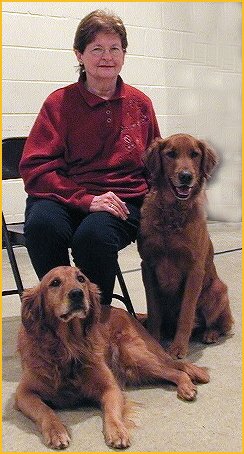 Grace Cohara with
OTCh Wynwoods Casey J Wells UDX   "CJ"
OTCh Wynwoods Friendly Persuason UDX, OM2  "Suede"
Grace has titled four Wynwood dogs to OTCH status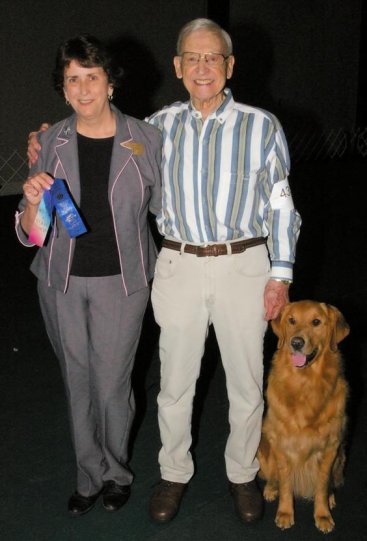 OTCH Wynwood Capricorn's Ice Age UDX
John Brooks from Little Rock, Ark completed the Obedience Trial Championship on Wynwoods Ice Age, "Sage", at 3 ½ years of age. This is John's second Wynwood Golden to achieve the honor of OTCH. John's first Wynwood Golden NOC,OTCh Wynwoods New Directions UDX, "Turner", holds the prestigious honor of winning the AKC National Obedience Championship in 2002.
Way to go John and "Sage" and thanks for another feather in the Wynwood hat!!
OTCH Wynwoods Ice Age "Sage"
Chip performing the weaves in agility.
Wynwood Suits Me Fine NA, NAJ
Owned by: Bonnie Maas
Photographer: Karen Somes-Elve