Photos of Wynwood dogs owned by myself and others!
"

We do not have to wait for Heaven to be surrounded by hope, love and joyfulness.  It is right here on earth and has four legs"
---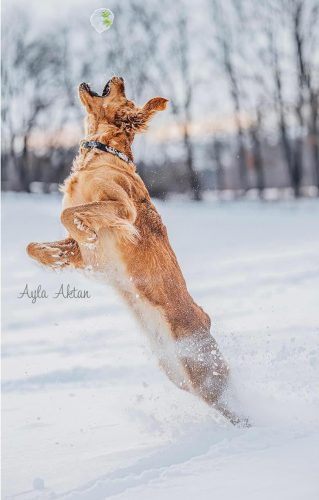 ANI  (Topper x Tess)  Loved by Becki, MI
---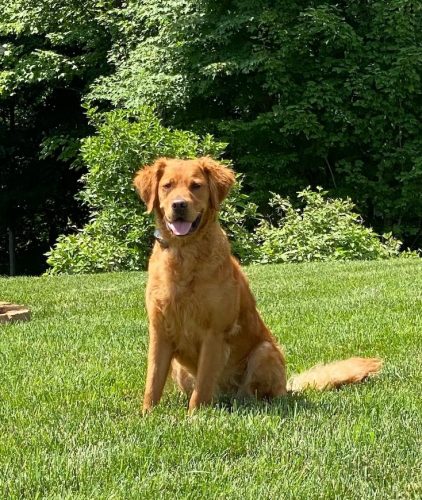 CROSBY  (Topper & Sammy)   loved by Stacey & Chris,  MI
"She is the BEST dog!!  We are very happy we found you."
---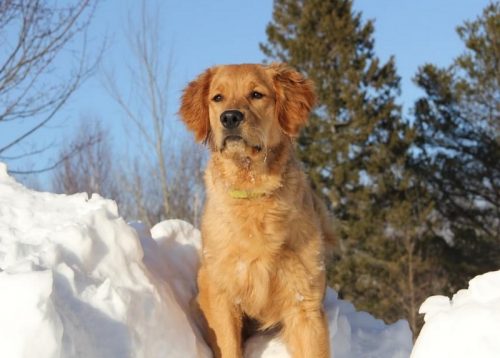 "RONA"   (Topper x Rosie)  Loved by Colleen, UP, MI
---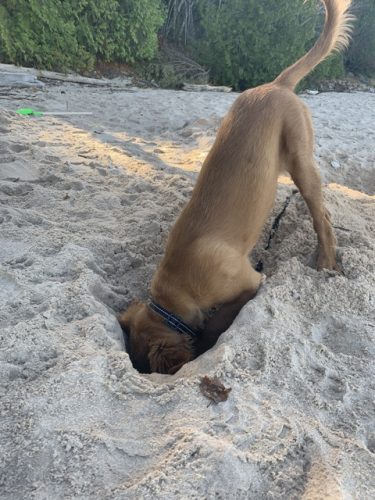 'WALLY'  (Topper x Grete) loved by Mike & Bo,  MI
"I just wanted to let you know how impressed Mike and I are with Wally. He amazes us almost daily with his even temperament, love of people and quickness in picking up training. We are very impressed by the high quality dog you bred and vow to do our best to raise him. Thank you for matching us with the perfect puppy!"    Mike & Bo, Ann Arbor, MI  
---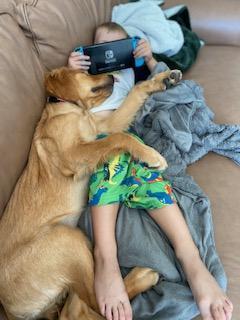 ROSE  (Topper & Rosie)    Loved by the Schroeder Family, OH
---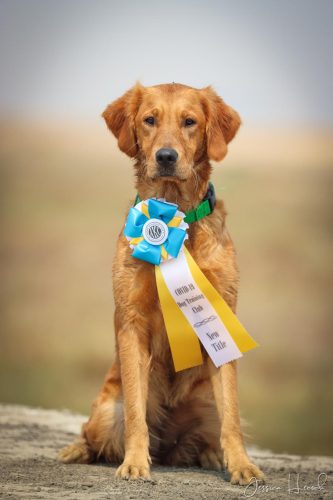 Flurry, (MeMe x Riley) loved by Katie in CA.
Flurry, doing nose work
---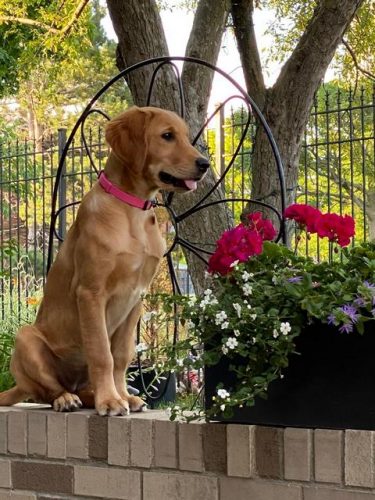 "Sisu"  Loved by Ann & Kim,  MI
"Just took this…it's what you saw in her. The thoughtful, watchful dog. She's a dream. Thank you so very, very much for putting the time, energy, care, knowledge, and love you do into raising great dogs."    Ann and Kim
---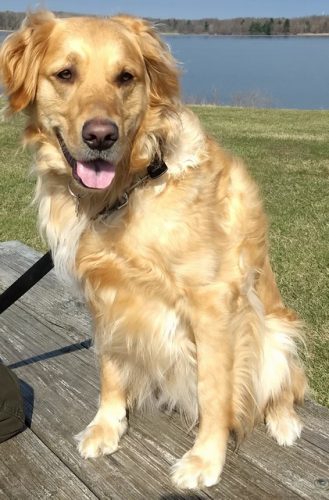 Wynwood's Gust of Wind "Gus"  Loved by Norm & Carolyn, TX
---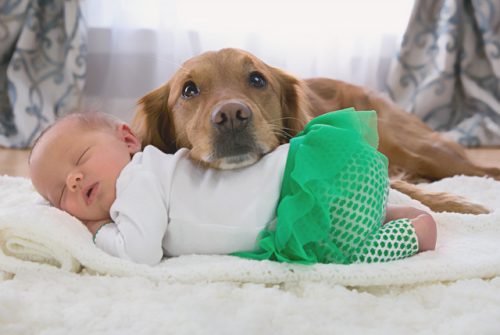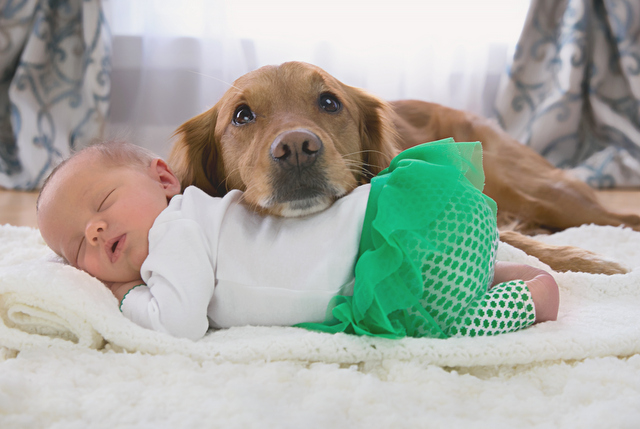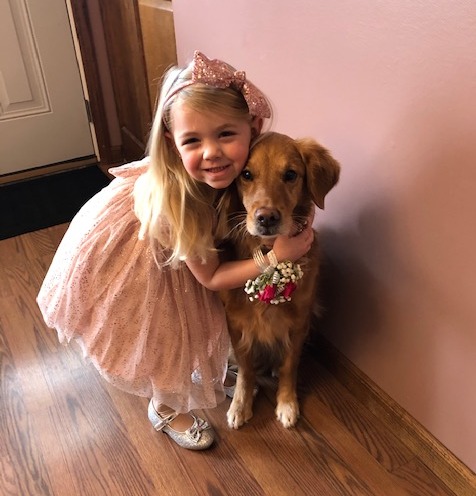 Olivia & Mylee,  MI
Then and now
---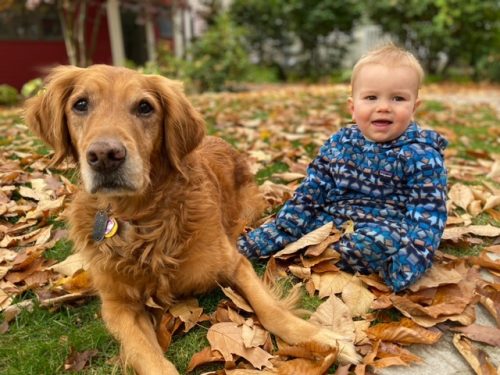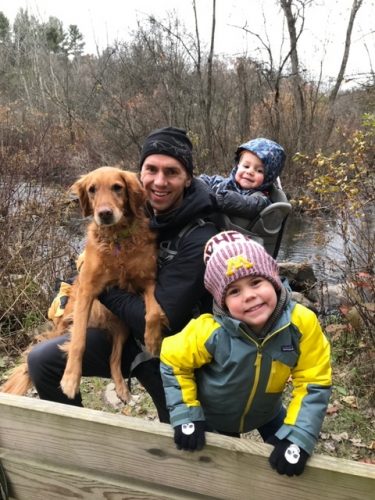 "Bella" 9yrs old has now welcomed 3 boys into the family.     Loved by the Geeslin family, VT
---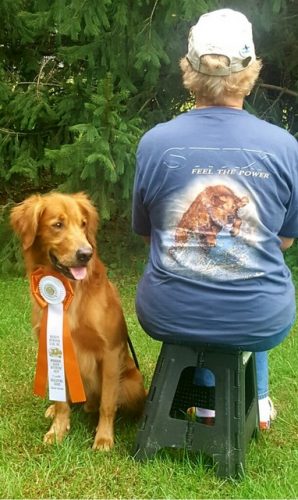 Carol and Stix MH,  Loved by Tom and Carol, MI
---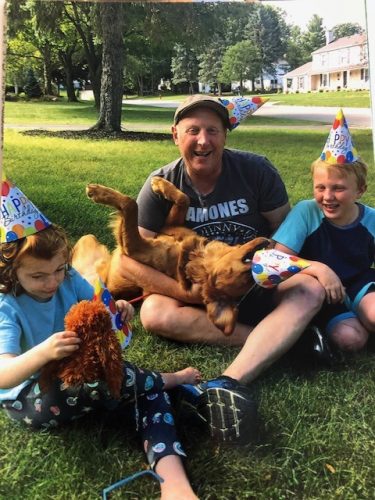 Kurth Family celebrating "Reds" 1st Birthday, MI
---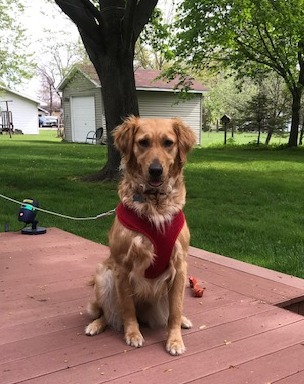 ….."energy beyond imagination, loves everyone she meets, friendly toward other dogs, a joy every day"….
---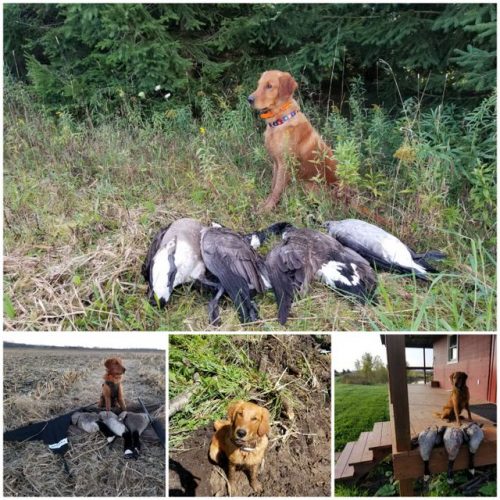 Loved by  Gib & Barb, MI
You'll be happy to know Honor has not become a millennial dog. He has many jobs including waterfowl, upland bird and pheasant hunting, deer tracking and shed hunting, as well as snuggling with Barb and entertaining the cat. He's become a proficient hunter, retriever and first rate companion. 
Honor made his first real retrieve in the early teal season, September 2017, putting him at 4-5 months old. Since then he's been a machine,  racking up easily over 100 retrieves, found several antlers and successfully tracked 3 deer.
 I think his favorite thing is retrieving wounded geese in a field, that was one thing my previous lab wouldn't do.

Honor is always learning, adapting and improving, despite my poor/lack of training. He's scary smart and observant. His athleticism is amazing, potentially a halftime frisbee dog at sporting events and a distance dock diver. He's not afraid to go under water in search for whatever I throw or shoot. There is nothing he's afraid of…I take that back he's  scared to death of the vacuum. 
At just under 2 years old I can't wait to see what "Little Buddy" can do over the next 10 years. Thank you so much for bringing him into our world spending extra time with him as a puppy. It all paid off.
---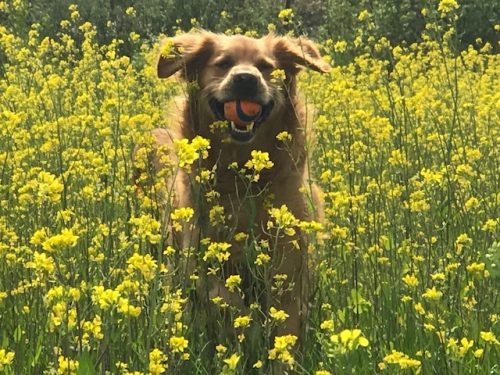 JAMESON
Loved by Kevin & Kim   MI
---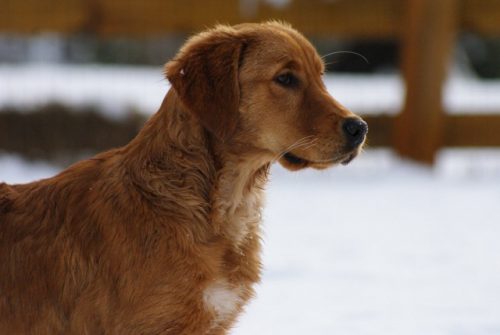 "Gravy", loved by Nicole & Brian, NC
---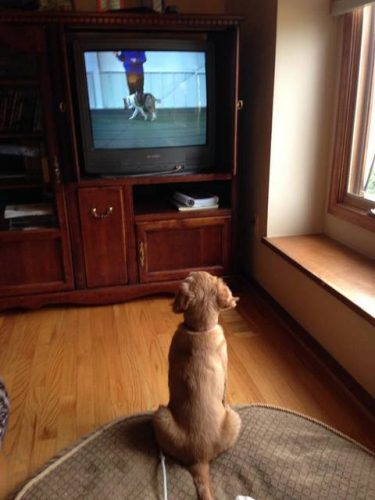 Wynwood's Snap To It   SH  "Snap", loved by Pam,  Ann Arbor, MI
---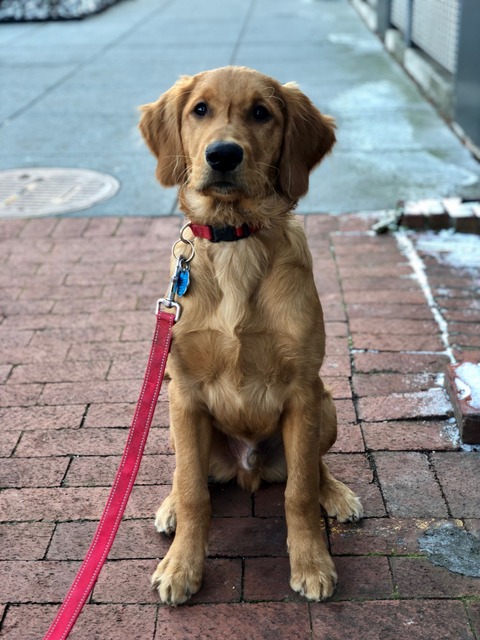 Wynwood's Bear of The Dog    "BEAR"
Loved by Josh & Becca, Washington DC
---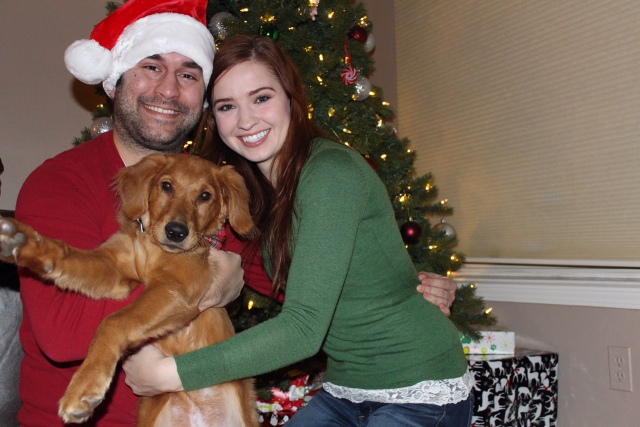 "Barry"  Loved by Mark & Katie, MI

---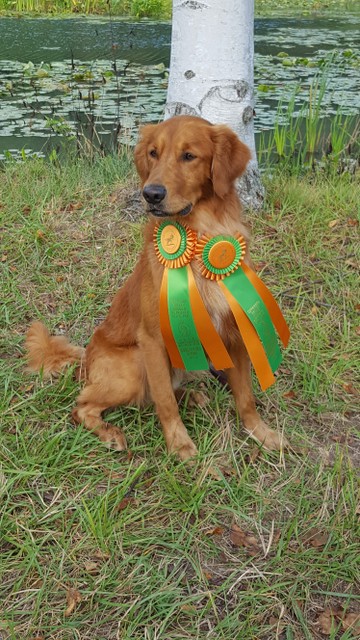 SHR  Wynwood's Fetch 'Um Up  MH, WCX   Loved by Tom & Carol, MI
---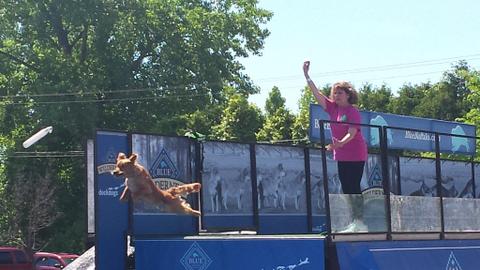 "Hobey"    Dock Diving,   Loved by Pam, CT
---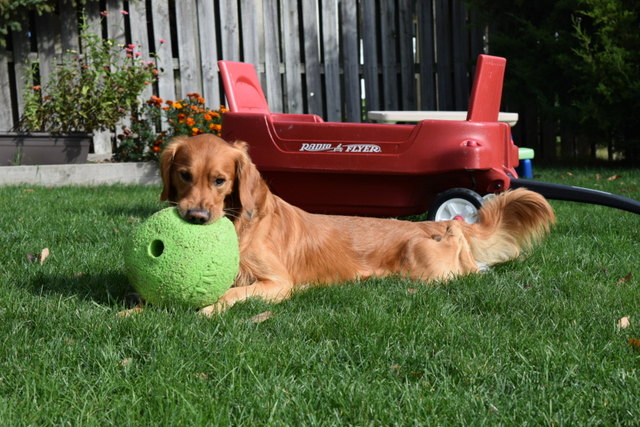 Wynwood's Sir Casanova  "Nova"  Loved by Kerry & David, IL
---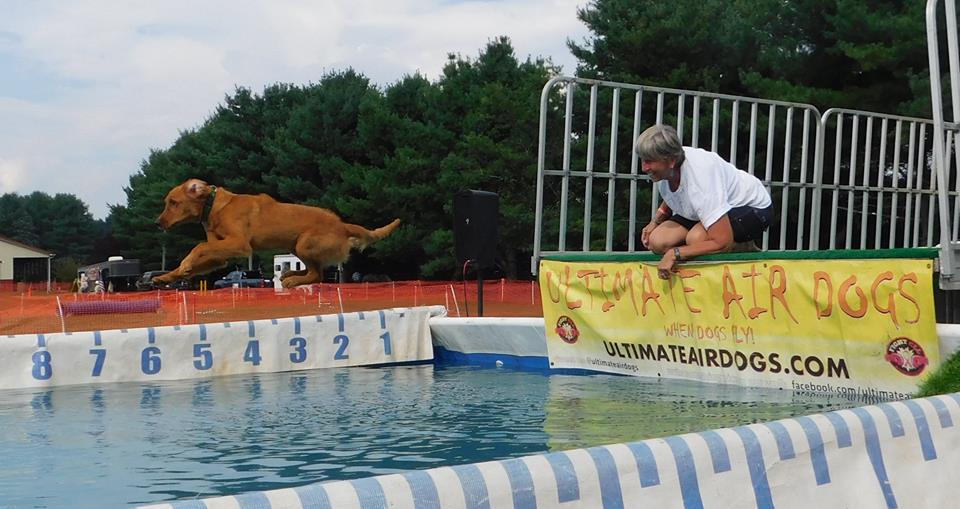 Kiana practicing her Air Dog Dock Diving at 6 months old.   Loved by Gail, NJ
---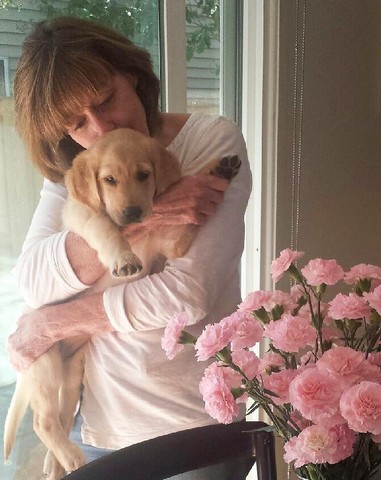 "Kali"  loved by Darcy,  Nashville TN
---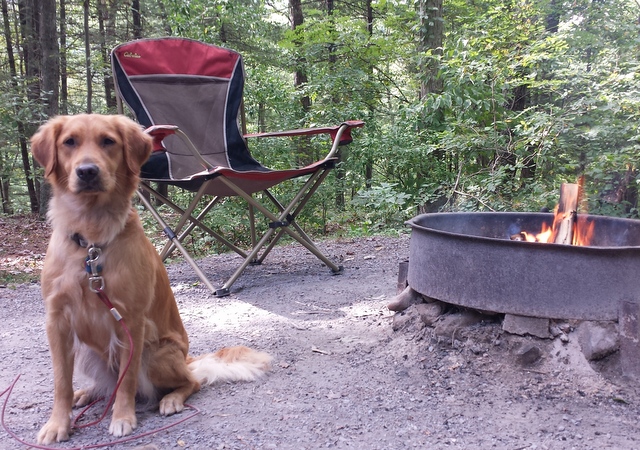 "Audie"  Loved by Kory & Jeffrey
" I cannot begin to describe the all around wonders of this dog!  She's full of it.  She's fun.  She's smart.  She's endearing.  She's cute. She's a brat.  And more!
---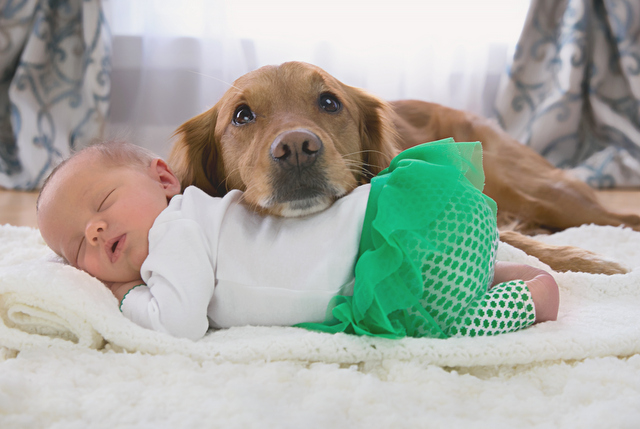 Olivia & Mylee  – Loved by Trisha & Chris, MI
---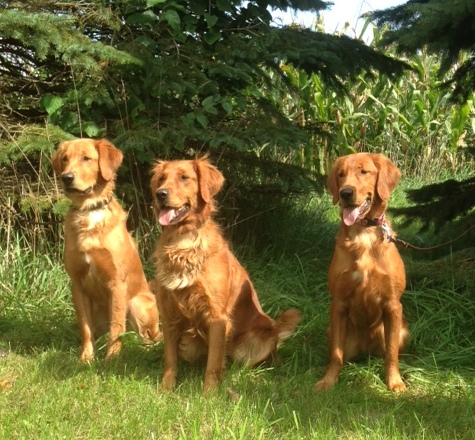 Snap, MeMe and Stix
---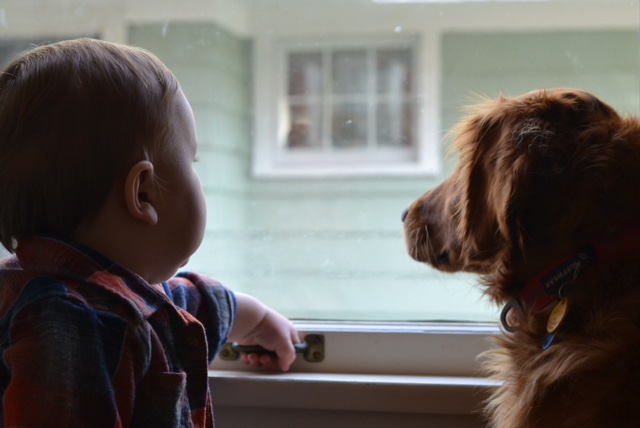 "Bella" and her 'Best Friend'
---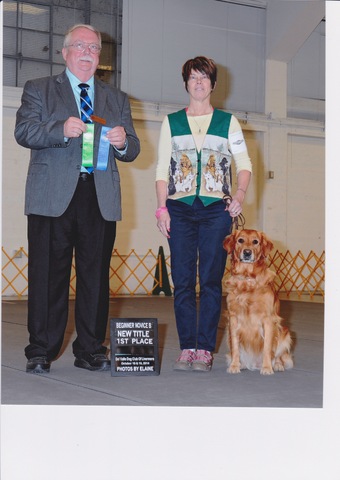 Wynwoods No Room For Cream  CD  "Java"
Loved and trained by Janet, CA
---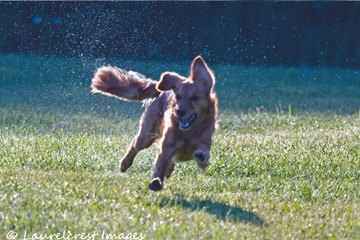 Another fun game for Mylee and Trisha —  Lure Coursing
MACH Wynwood Keeper of the Stars
---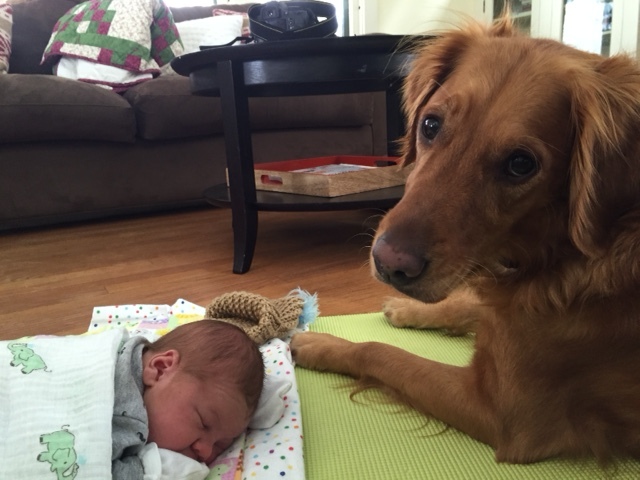 Wynwood Bella's On Parade       'Bella' welcoming the new baby into the family
Loved by Andy & Kendra,  MI
---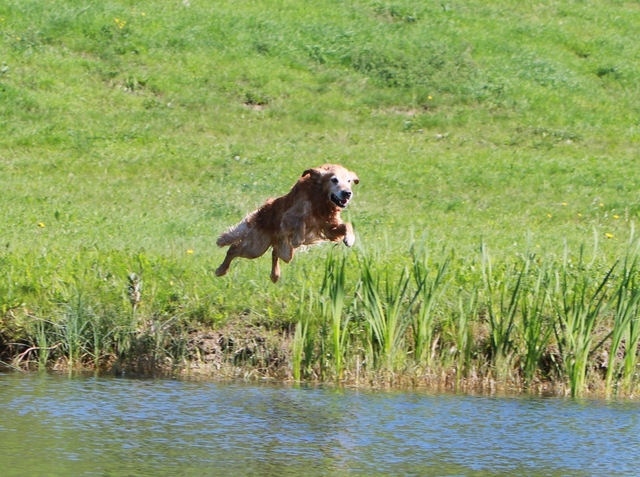 MOTCH Wynwood's No Stopping Me SH, WCI
Loved, owned and trained by Jackie Hastie, Calgary, Alberta, Canada
---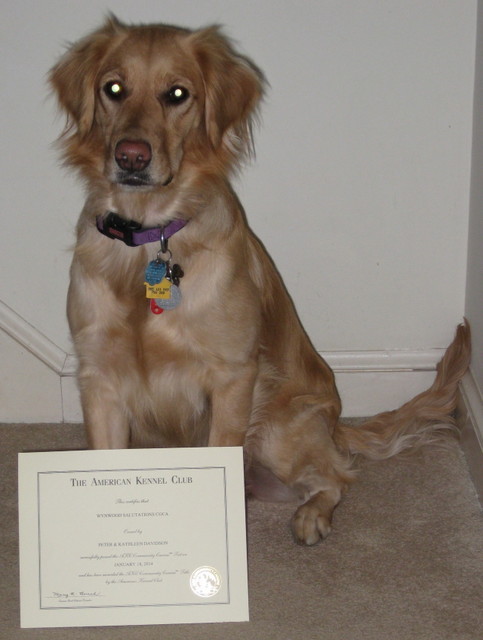 Wynwood's Salutations  CGCA  "Sophie"
New AKC Community Canine title
Loved by Pete & Kathleen Davidson,  VA
---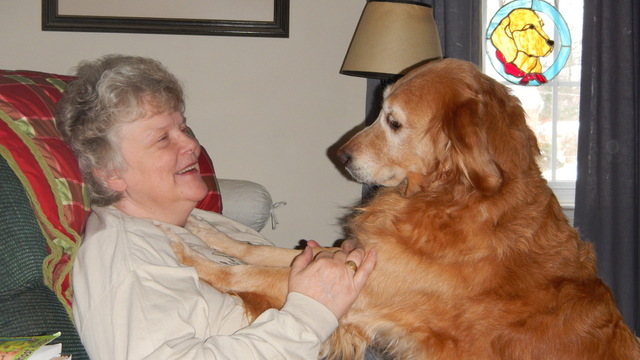 Wynwood's Ice Capades  "Caper"  11 yrs old on 1-14-14
Loved and soul mate of Tina Moran
---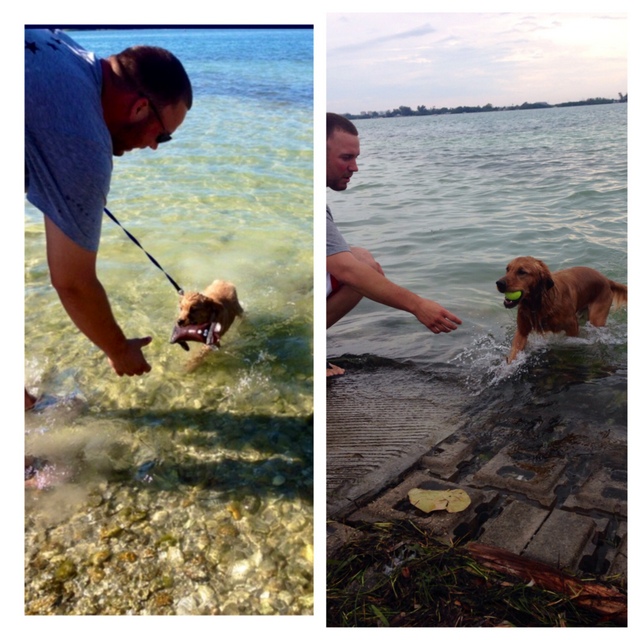 Wynwood's Strike 'Em Out Charlie
Charlie retrieving in the ocean at 9 wks and 15 months of age.
Loved by Tommy and Ellen Hunter
---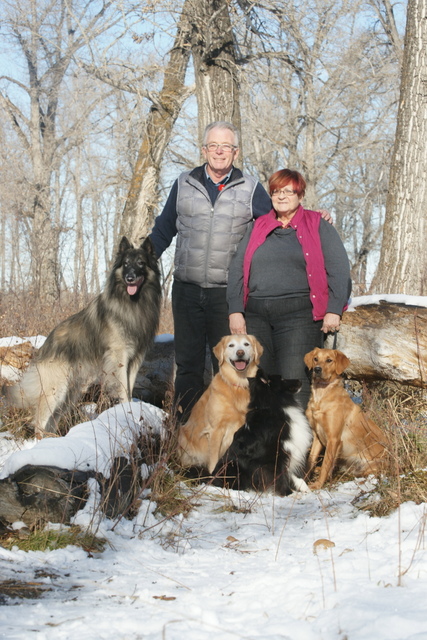 Bill & Janice Laidley – Alberta, Canada
(l-r)  Quest, Memphis, Fyre (Sheltie) & Wynwood's Red Jamboree
---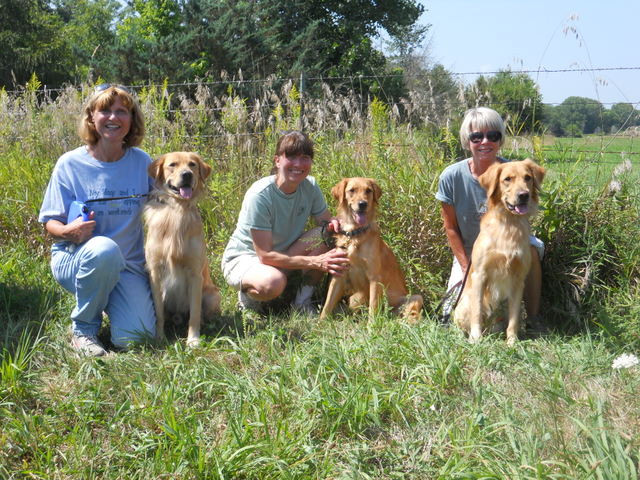 ZIVA X SHAG PUPS
(L-R)  Bentley & Barb Jones, Winny & Mary Jane Rougeau, Oak & Karen Claypool
---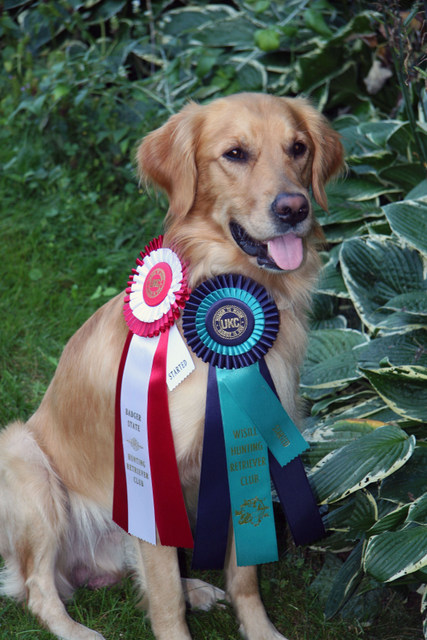 SHR U-CD Wynwood's  Flying  Circus CD, JH  "Kirby"


Earning ribbons at a UKC Hunt Test
Owned, trained and loved by Karen Porter, WI
---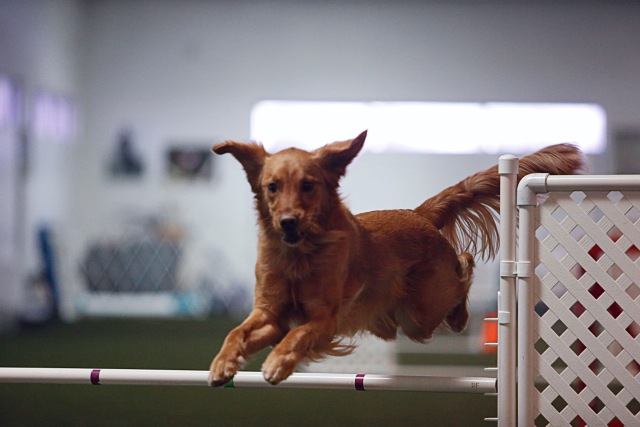 "Mylee" in Agility – Loved, owned and trained by Trisha DeMartino, MI   (Rylee x Clay daughter)
---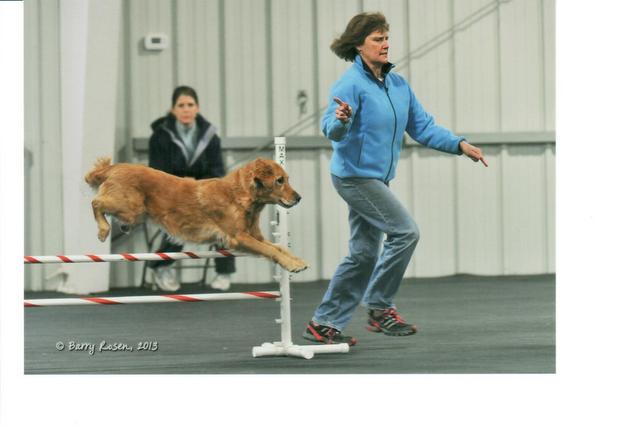 "McEnroe" running in Agility – Loved, trained and owned by Pam Mohr, CT
---
Rio & Jazz, loved, owned & trained by Rose & Pete Tomicic, Alberta, Canada
---

Wynwood's Cain Cuvee  – "Cain"  owned and loved by Laura Curry, TX
Cain is out of Rylee x Clay
---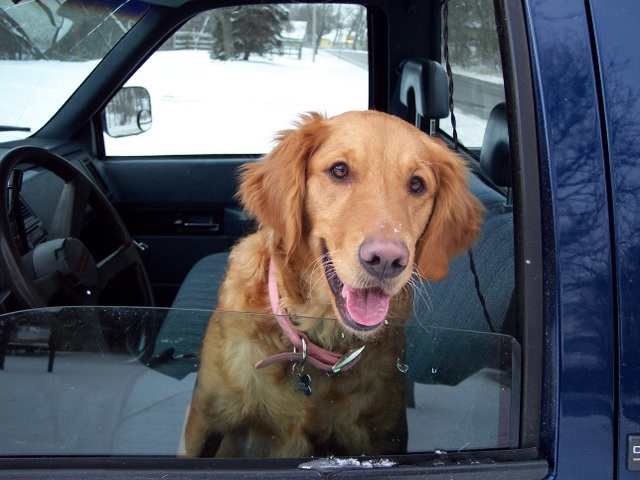 Traveling partner, "Cali", owned and loved by Chris Crowl, MI
"Cali" is out of Rylee and Clay
---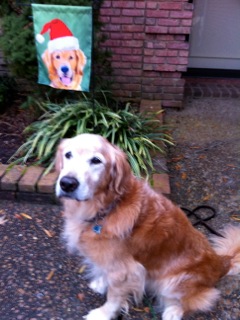 Wynwoods "Buck"- owned and loved by Sarah Hatgas, TN
As of 12/2013 "Buck" is 16 going on 17 yrs old!!!
---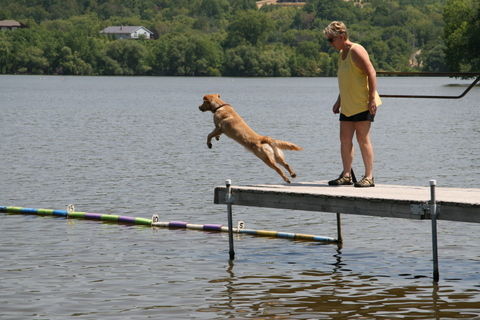 "Kirby" Porter – Owned and loved by Karen Porter, WI
---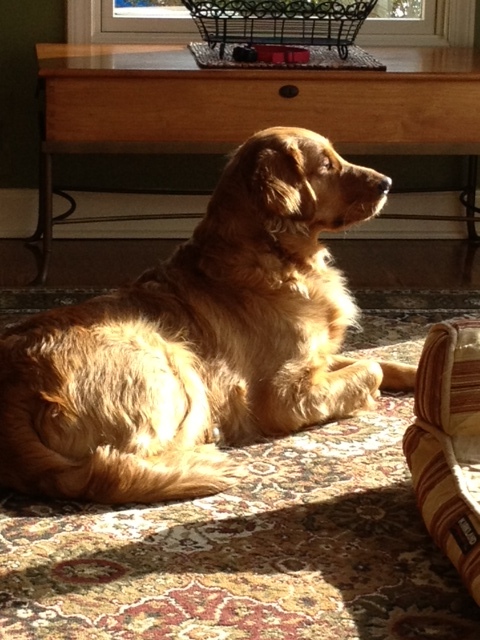 Wynwoods Breezy Fall Day  "Breezy"  Owned and Loved by the Abb family, MI
Out of "Reason" and "Rocky"
---
 "Rocky" and son "Partner" with a dual chop lick.
---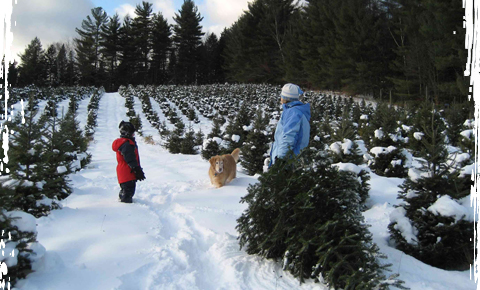 ---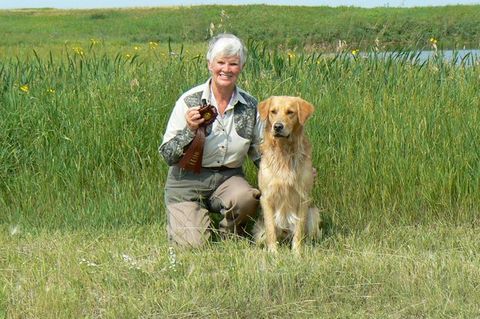 Jackie Hastie and MOTCH Wynwoods No Stopping Me JH   "Stops"
Perfect 200 score in both Open & Utility at same trial!!!
 HIGH IN TRAIL WINNER!!
---
Rio and Rose Tomicic earning their MOTCH
---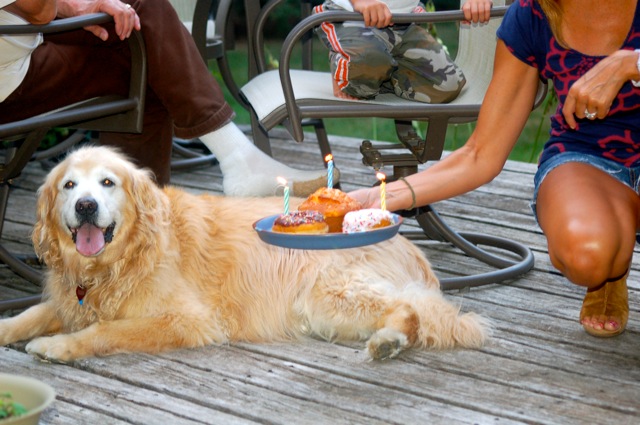 Mika's 12 birthday  "She is the most wonderful dog in the world"  The Cunningham Family
---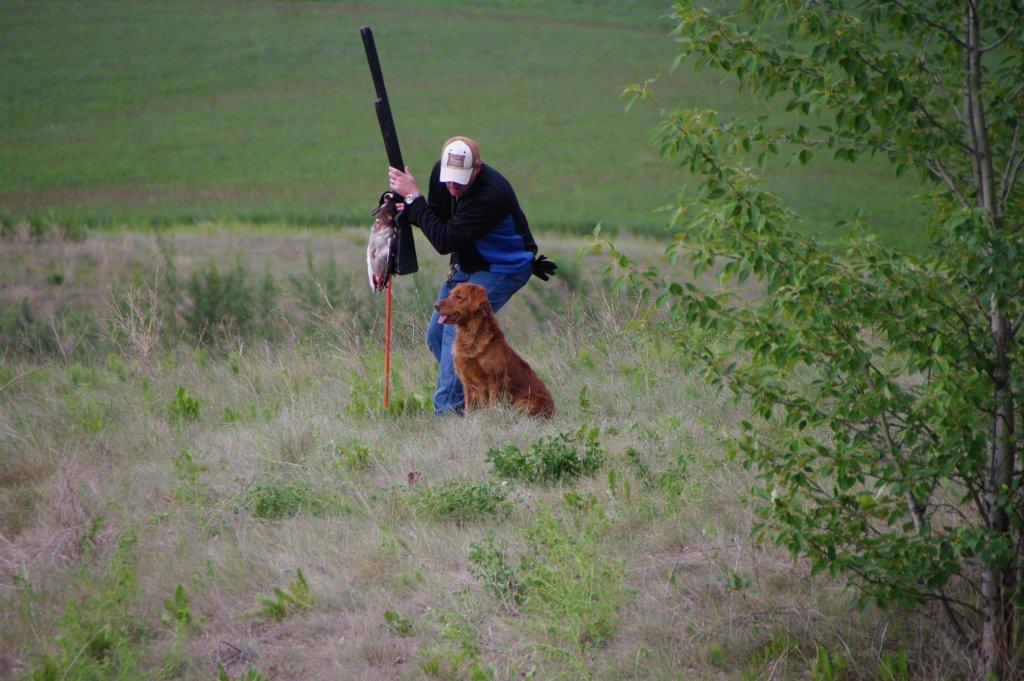 "Paris" and Sean earning their Can SH
---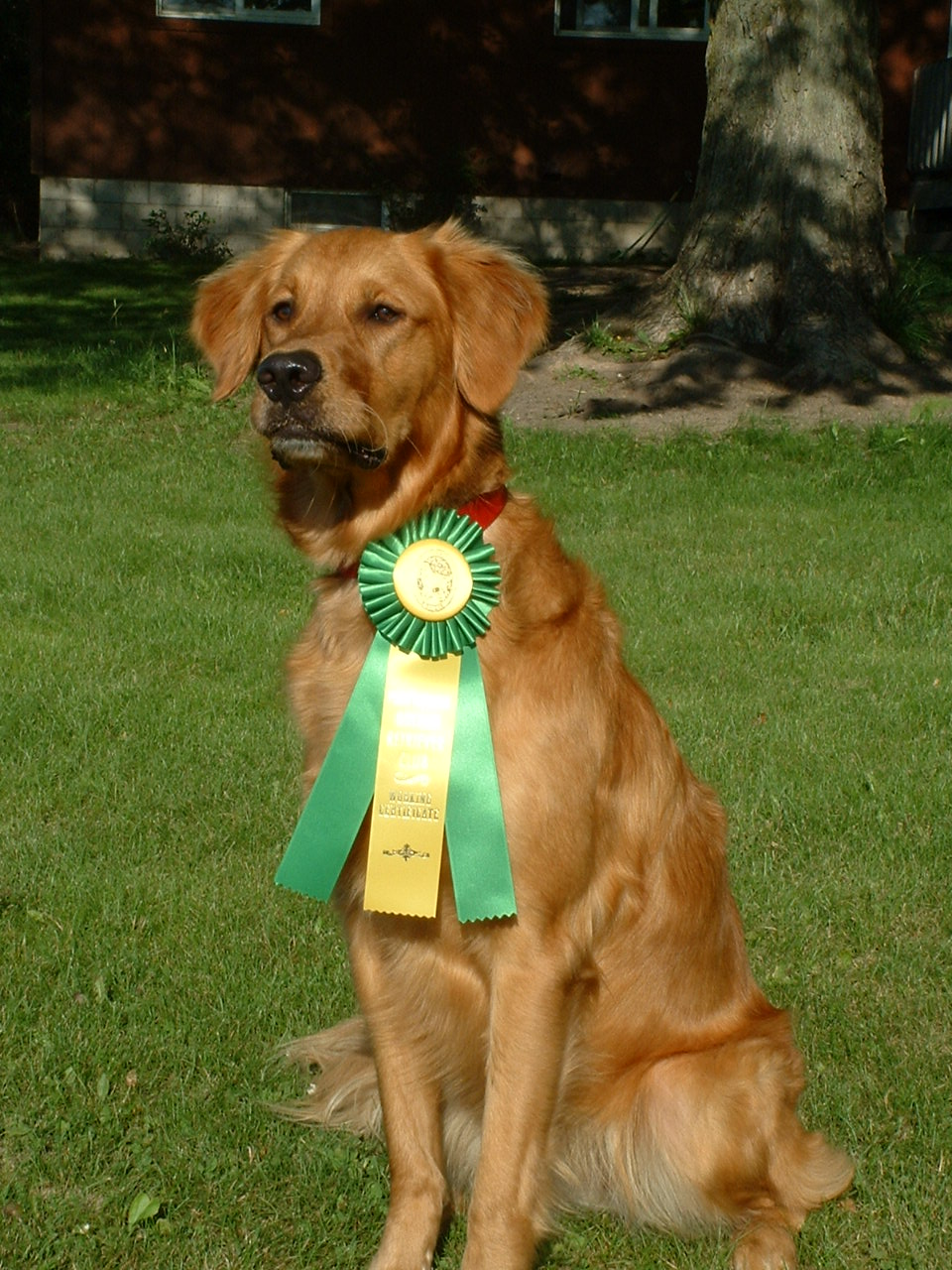 Brandi Weaver earning her WC (Working Certificate)
Brandi is out of Rylee x Ticket
---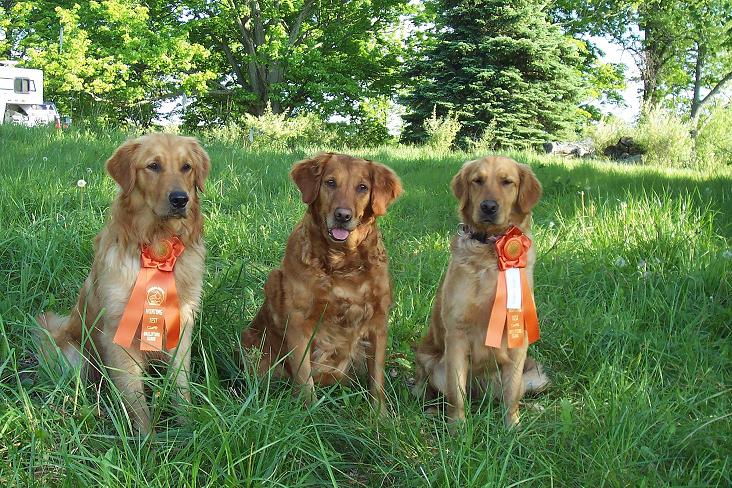 Rocky, Rylee & Ziva
Rocky and Ziva earned their JH at MI Flyways Hunt test 5/23/10
---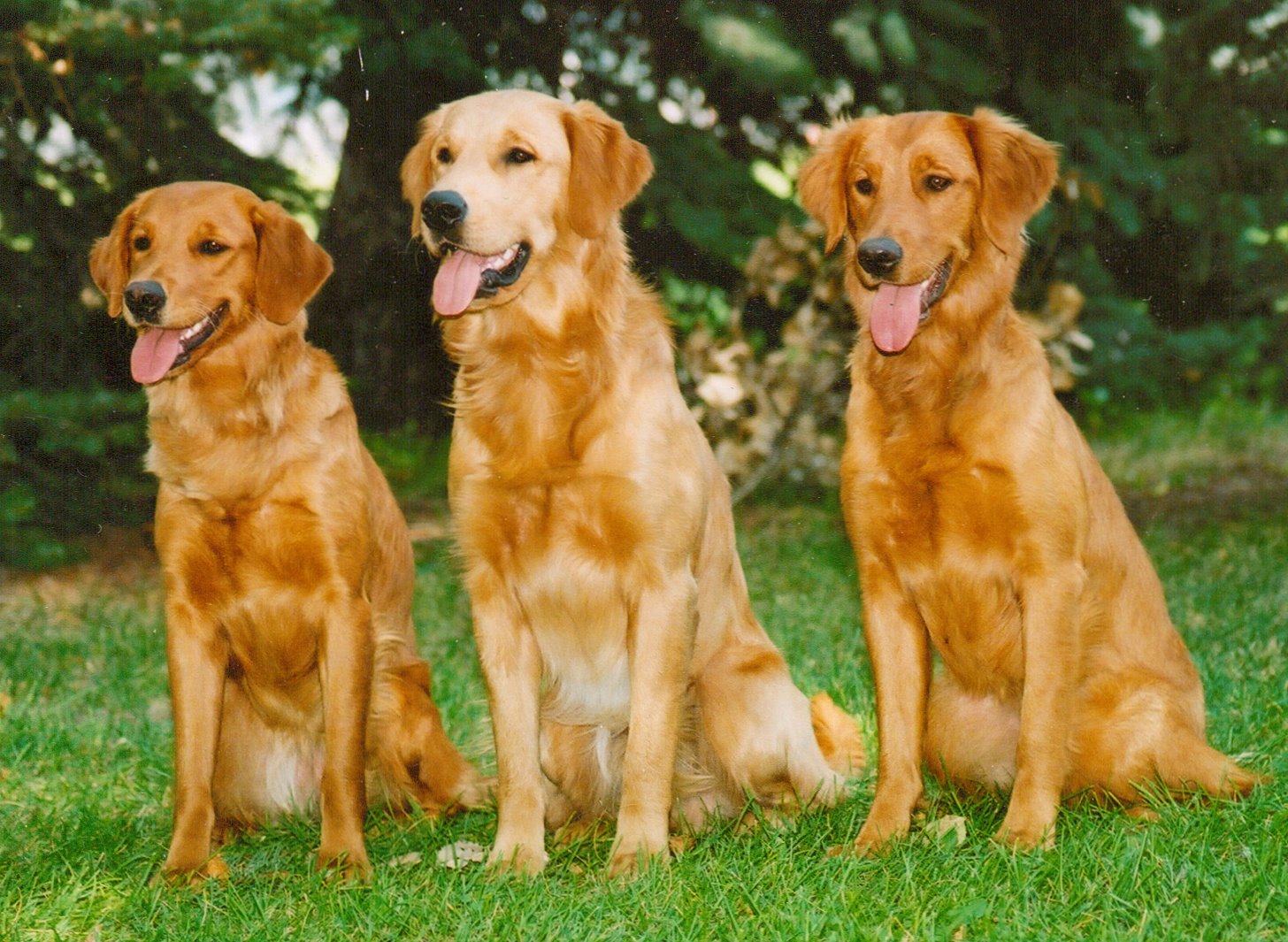 "Dancer"                 "Cheata"                      "Paris" 
---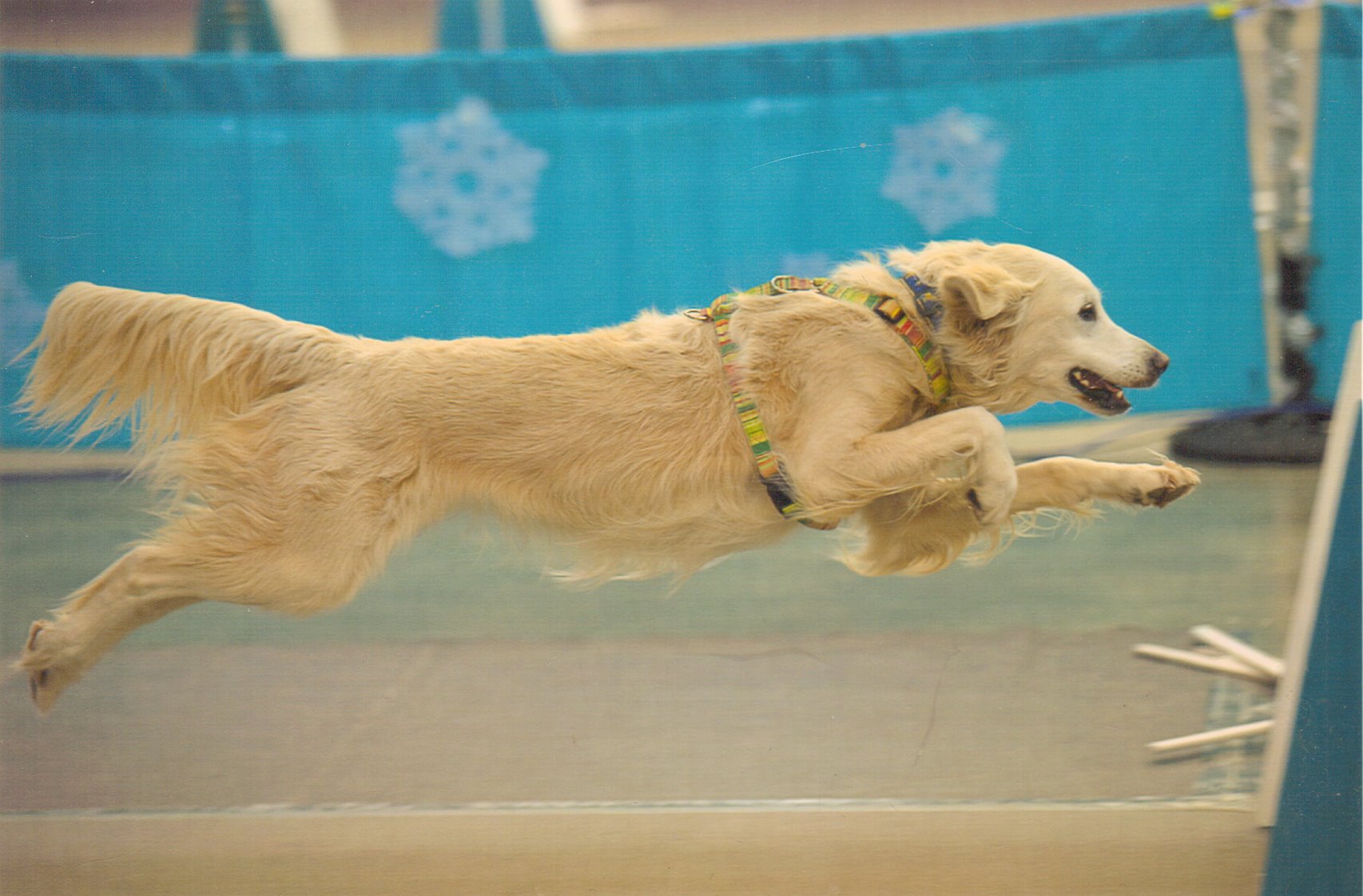 National Flyball Champion – 50,000 pts & Iron Dog Award for 10 yrs of competition
Loved and trained by Penny Miller, MD