Presents
U-UD, Can OTCh Wynwood's

 

Jumpin' Jacks CDX, JH, WCX, OS
Sire:

OTCH Sungold Duke of Brookshire WCX OS OBHF  


Dam:

Am/Can OTCH Meadowpond Angelic Abbey AmTD WCX OBHF OD




6/9/1980 – 1/11/1991

One of my favorite photos of "J.J."   His love of the sport of Flyball made him a most entertaining participant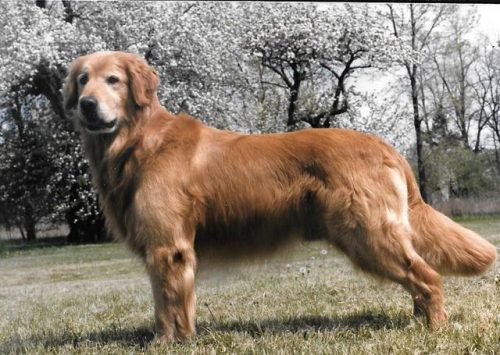 Hips: OFA GR-13394  Good
Eye: CERF GR-3002/1990-117
Eye: prcd PRA  Normal Paw Print Genetics
PRA 1 Normal Paw Print Genetics
PRA 2 Normal Paw Print Genetics
Skin:  Ichthyosis  Normal/Clear
Degenerative Myelopathy:  Normal/Clear
J J was born in June of 1980 and was sold as a puppy from a Wynwood litter and lived with his new owner for about nine months.  The new owner lived in a rented house and her landlord told her she would have to place JJ since she could only  have one dog and she already had an older dog.  J J was returned to me.  What a great stroke of luck that was!!!
 J J was one of those 'once in a life time dogs'.  His temperament was impeccable.  A friend to all he met, human or animal.  He was handsome, talented, intelligent, sensible,  willing, with a great desire to please and work.  His field ability was natural and he lived to retrieve birds.  JJ was a demonstration dog for PAWS WITH A CAUSE.  He demonstrated the talents needed to be a working Service Dog.

In 1986 JJ's semen was collected and frozen at a Canine Cryogenic Bank.  This 32 year old frozen semen was used in 2018 on my breeding female, Grete (Wynwood's Olympic Gold) to produce a litter of 11 puppies.  This was the last of JJ's semen and I am excited and fortunate to have kept a female, Lilly, from this insemination.
Keeping the Wynwood Dream Alive!!
J J's  litter mates set an AKC record to be the first litter, all breeds, to have four litter mates earn the coveted OTCh title
OTCh Wynwood Two Double Zera UDTX, OD
OTCh Wynwood's Fair Game Chedeana  JH
OTCh Wynwood's Countessa of Wyndham
OTCh Wynwood's Golden Meddo Joel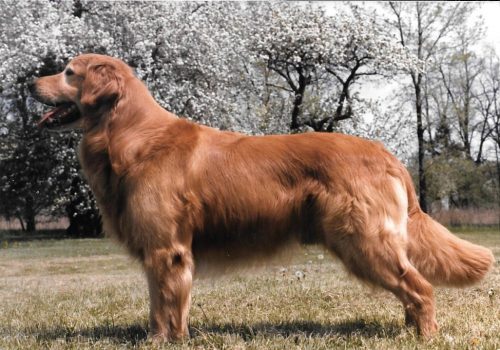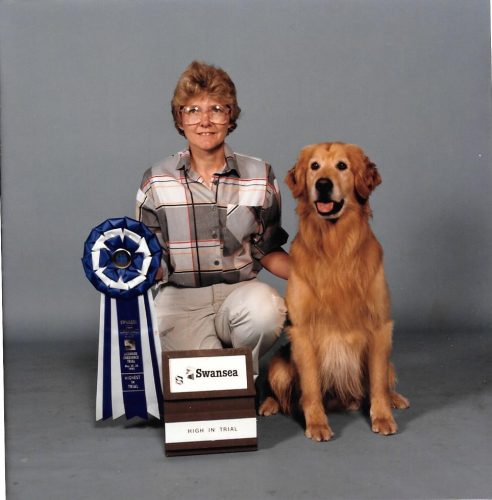 J J was the first stud dog that Wynwood ever had and he produced some wonderful dogs that went on to achieve numerous titles and tournament wins and also became loving, intelligent family companions.  Some of his talented and winning offspring were:             
OTCh Wynwoods Thrill Of It All UDX, JH, OBHF, OS
OTCh Wynwoods Hot To Trot UDX, OBHF (lived to 17 years old)
OTCh, U-CD Wynwoods Triple Crown UDX
Am –Can OTCh Terraqua's Fowl Play UDX, JH
Can OTCh, U-UD Skyacres Murphy of Wynwood UDX, SH,WCX
Can Ch, OTCh Targus Good E. Nuff  WCX
Can OTCh, U-CDX

 

Wynwoods Dream Spinner UDT, JH, WC
Can OTCh Wynwood Two Zero Zero TD, WCX, JH, Am UD
OTCh Meadowpond Reflections