Presents
Glenbrooks

Grady Girl

GRCA OUTSTANDING DAM
Sire:

Am/Can Ch Halltree How Sweet It Is GRCA OS


Dam:

Glenbrook's Snow Dancer CD JH WC


 

1/11/1998 – 3/2013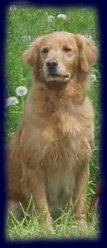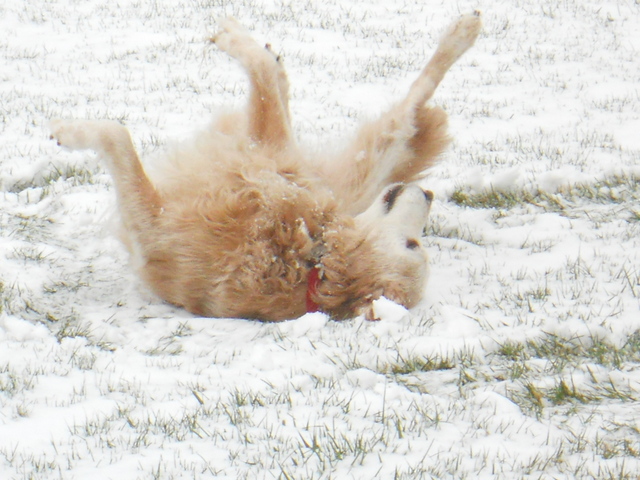 Grady at 15 yrs of age ringing in 2013 with a good ole roll in the snow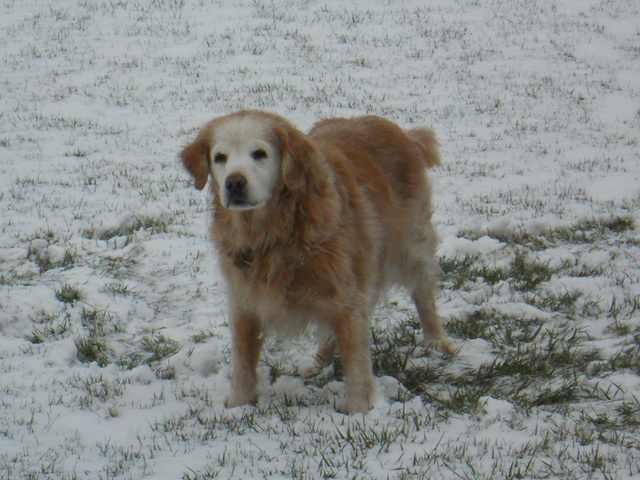 Grady at 15 yrs of age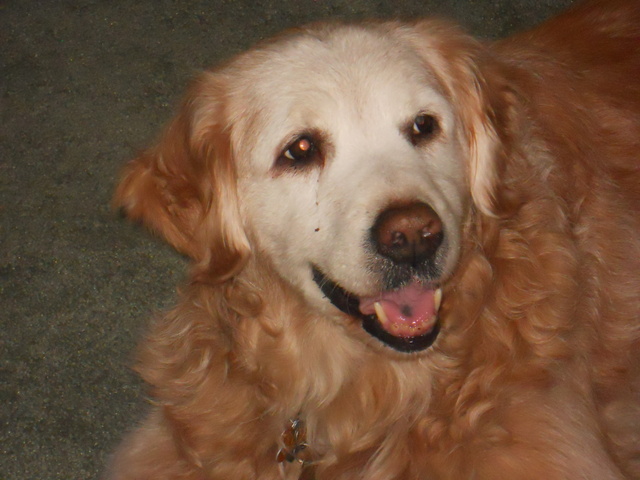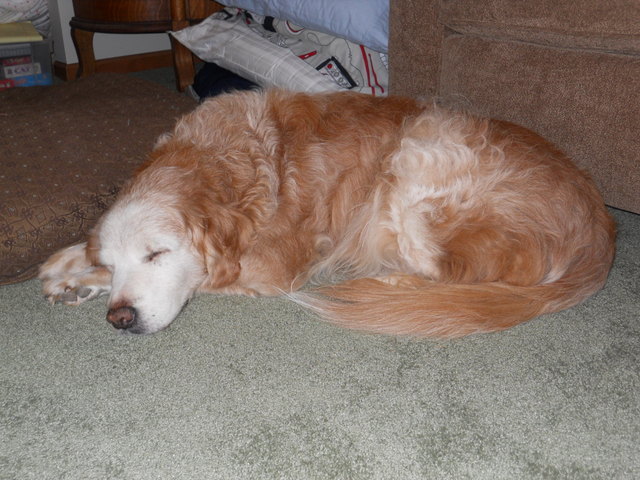 Above photos of Grady at 14 yrs and 10 mo of age  Still doing well!!!
Grady is from a very old line of solid, long lived, proven conformation and obedience Golden's.  She was acquired from Glenbrook Golden Retrievers in 1998 to add her genetic diversity to the Wynwood line of dogs.  Although she never had any titles attached to her name, she added many great genetic traits and her offspring earned her the title of GRCA Outstanding Dam for the quality  of puppies she produced.
Grady produced five litters totaling 31 puppies.  From one of these litters, I kept one of Grady's daughters, Wynwoods The Right One "Lacy", who was sired by Can Ch Comstock's Iceman SH.  A litter mate to Lacy was donated to Paws With A Cause, an Assistance Dog Org in MI, who became one of the foundation dogs for their breeding program.
Some of Grady's offspring that helped her earn her Outstanding Dam status are:
MACH Wynwoods Special Caeleigh CD

Wynwoods Clatter Valley Sundae OA, NAJ
MACH Wynwood Eli's Coming

Wynwoods High Hopes O'Halo CDX, JH, WC
Wynwoods Blue Chip Stock UD
Wynwood Spectacular Ceilidh CDX, JH, WC
Wynwoods Icy Hot UDX (OTCh pts)
OTCh Wynwoods Chip Of The Ice UDX
Wynwoods Ice Blue Stream  UD, FFX-OP
OTCh Wynwoods Capricorn Ice Age UDX
U-CDX Wynwoods Bequest By Ice UD, RL2
WR Wynwood's A Run For Your Money CDX, RN, SH, CCA, VC