ROCKY  &  ROSIE  BREEDING 
(click on the Pedigree link to visit the family tree and view health clearances by clicking on each dogs name in the pedigree)
PUPPIES  BORN  MARCH  14, 2017 AND READY FOR THEIR NEW HOMES ABOUT MAY 6, 2017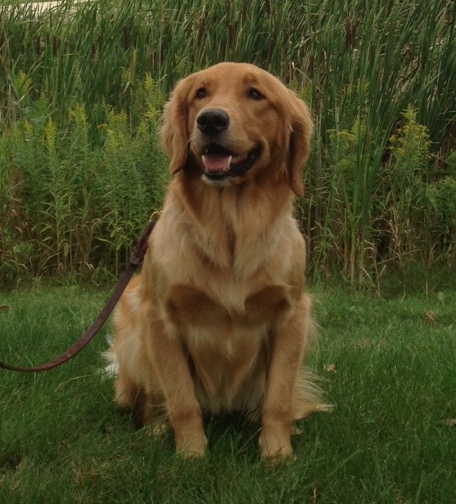 (click on Rosie's name to go her her page)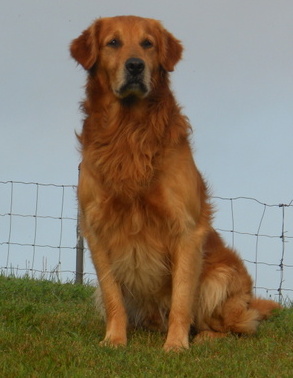 (click on Rocky's name to go to his page)
The Rocky and Rosie breeding will produce very happy, outgoing puppies, willing team players for any dog sport one may be interested in along with being devoted, loving family members.
Rocky has been a successful team player and has achieved advanced AKC and GRCA titles while competing with owner Renee Schulte.   Rosie was certified as a Therapy Dog at 18 months of age.  Rosie has just started her competition obedience career,  earning her Beginner Novice (BN)  and Canine Good Citizen (CGC).  Rosie will continue with obedience and agility after puppies with co-owner, trainer Mary Anzalone. 
 The Rocky & Rosie puppies will have wonderful structure and conformation, be medium to dark gold in color, medium size with medium length easy care coats.