GRETE  &  JJ  BREEDING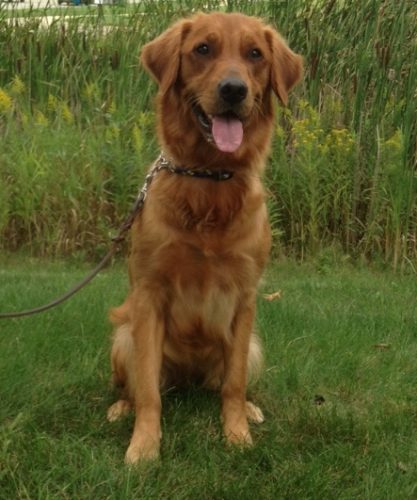 WYNWOOD'S  OLYMPIC  GOLD  "GRETE"
(Click on Grete's name to go to her page for more information and health clearances)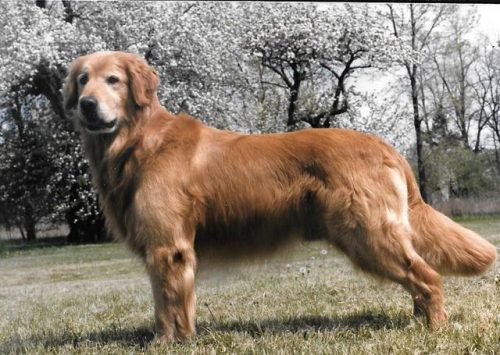 U-UD, Can OTCH  WYNWOOD'S  JUMPIN'  JACKS  CDX, JH, WCX, OS     "J J"
(Click on JJ's name to go to his page for more information and health clearances)
How exciting to know that there will be puppies from not only Grete, but from J J as well.  J J passed to the Rainbow Bridge back in 1991.  Before his passing I was able to freeze and store his semen at a Canine Cryogenic Bank.  What a great opportunity to keep J J's genetics in my line of Wynwood Golden Retrievers.  The off spring from the Grete x JJ breeding will have so many of the successful, talented, intelligent, willing and well known Goldens from the past.  Such great names as OTCh Sungold Duke of Brookshire OBHF,OS, Am-Can Ch Bardfied Boomer UDT, OBHF, OS, FC-AFC-FTCH Bonnie Brooks Elmer FDHF, OS and of course the foundation dam of Wynwood, OTCh Meadowpond Angelic Abbey TD, WCX, OBHF, OD.  This is an exciting time for Wynwood and I look forward to welcoming the Grete x JJ pups into the world.
Grete was surgically inseminated on August 8,  2018 . Dr Schultz ultra sounded Grete on 8/31/18 and reported  that she is carrying "10" puppies.   Pups were born on October 7, 2018 with  "11" pups arriving.  Eight boys and three girls.  The pups will be ready for their new homes at 7-8 weeks of age, on or after November 25th.    Puppies are expected to be great family dogs, as well as working, hunting, obedience,agility, etc dogs for anyone interested in the many dog sports available today.  These pups will have the structure and temperaments to 'do it all' as well as be loving family companions.
I  AM  BEYOND  EXCITED !!!
ONE WEEK OLD PUPPIES
TWO  WEEKS  OLD