PRESENTING
'MEME'
The One and Only…….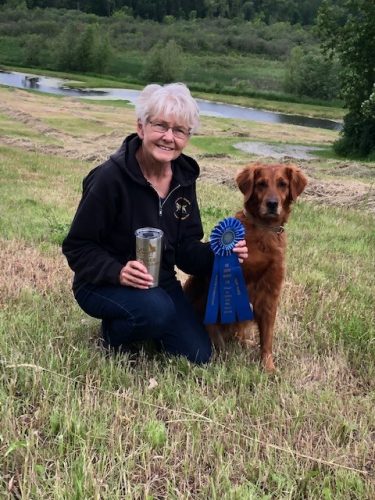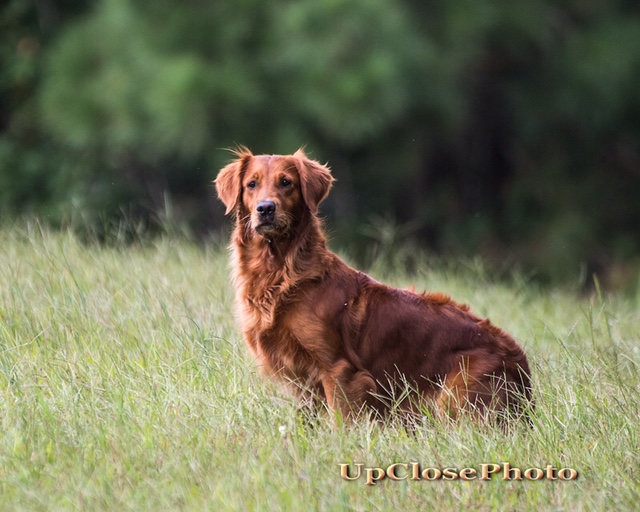 WYNWOOD'S  TAKE  A  CHANCE  ON  ME 
MH12,  Am-Can QAA,  WCX
GRCA OUTSTANDING  DAM
"Me Me"
SR 76894201
Sire:  FC-AFC Glenhaven HTRS MN Baronet MH, OS, FDHF
Dam:  SHR, AG1 Wynwood Joker's Last Hoorah CDX, SH, WCX
Born:  March 8, 2013
Bred, Owned & Loved by Renee Schulte
Elbows: GR-EL34372F29-PI

Eye Clearance:  GR-EYE3446/84F-VPI
Cardiac Clearance: GR-CA27097/20F/C-VPI
prcd PRA  Clear by parentage
PRA 1:  Clear by parentage
NCL5: CLEAR  GR-CL5-27/70F-PI
Supercharged and full of energy, MeMe makes every day a fun filled adventure.  Extremely athletic, coordinated, muscular, a strong retriever and fast, MeMe has an enormous work ethic, willing and ready to play any 'game' or activity anyone is interested in.  Although quiet in the house, MeMe is always ready for action.
At the Lake Country RC in MN on June 21, 2019, MeMe WON  the Qualifying Stake to earn her QAA title. Then traveling to Canada MeMe WON the Qualifying Stake in Cambridge, Ontario on Sept 22, 2019.
At the Michigan Flyways hunt test on 7/23/17, MeMe earned her Master Hunter (MH) title.     If there were more time in the day she would also make a great agility dog or any other sport one would have in mind.  I am thrilled to have her in my life, she definitely has a knack for keeping me young.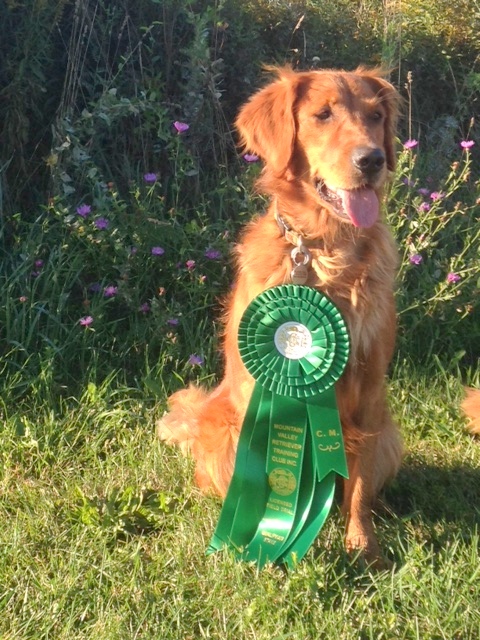 MeMe earning a RCM (JAM) at Mountain Valley Qualifying Stake, Canada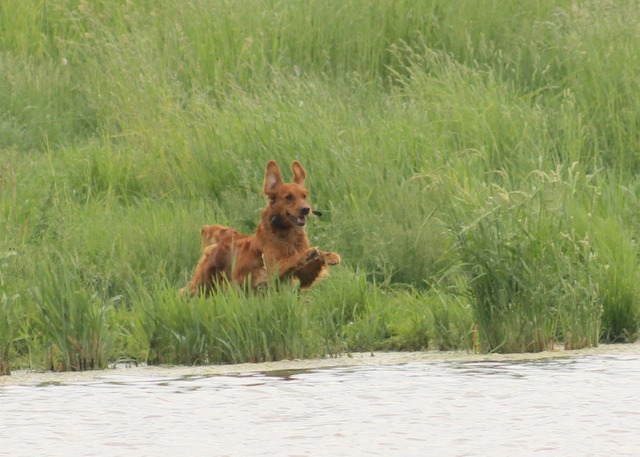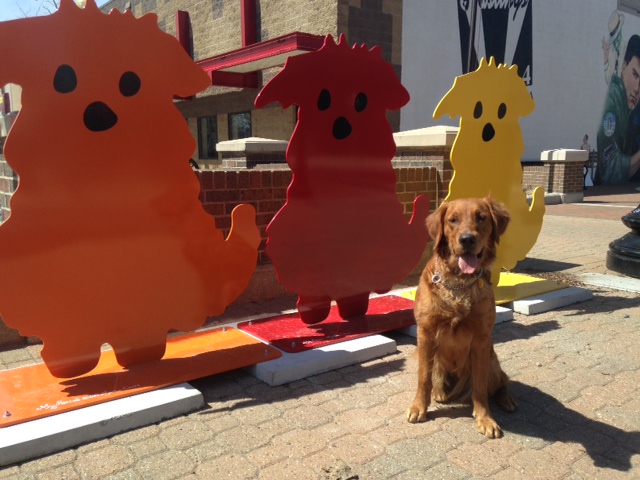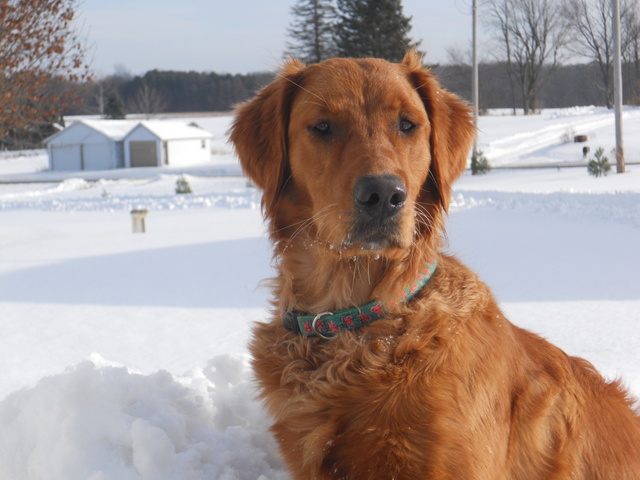 9 Months old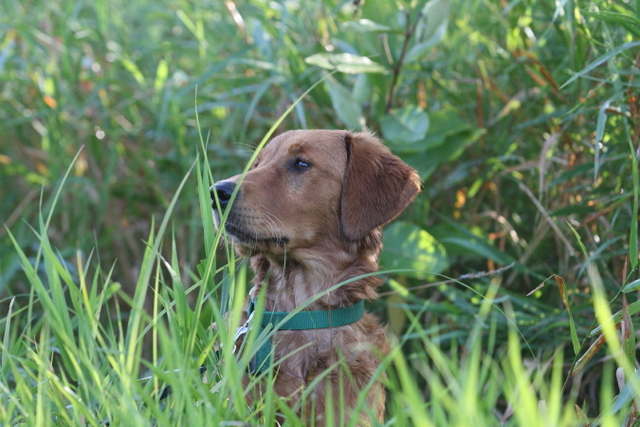 5 1/2 mo old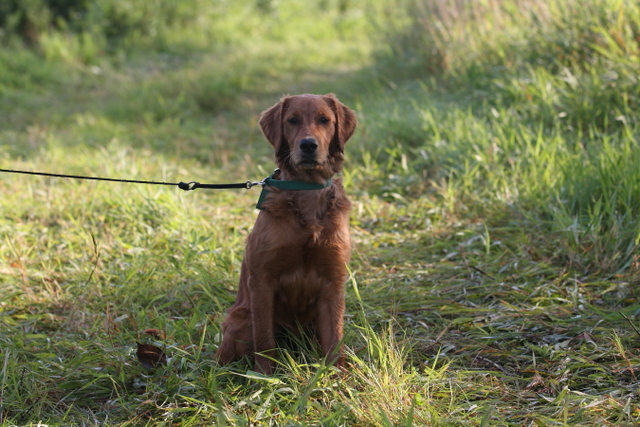 5 1/2 mo old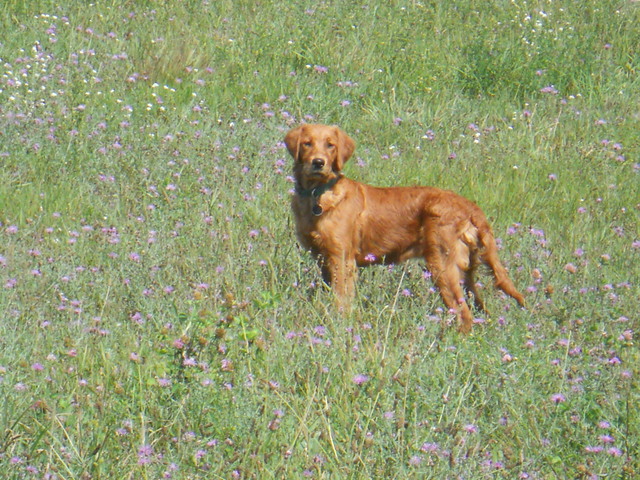 5 mo old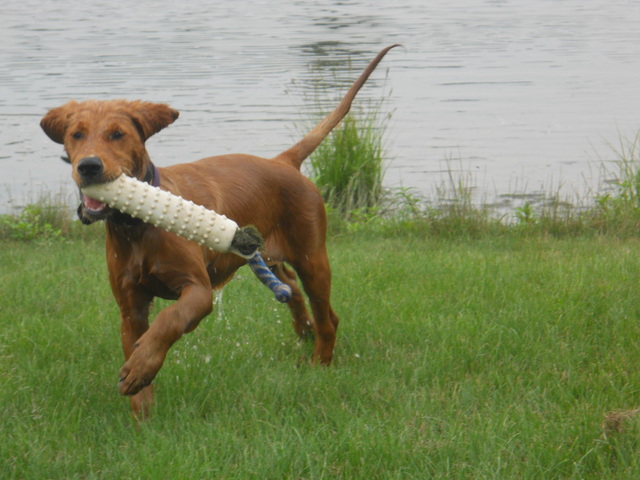 4 mo old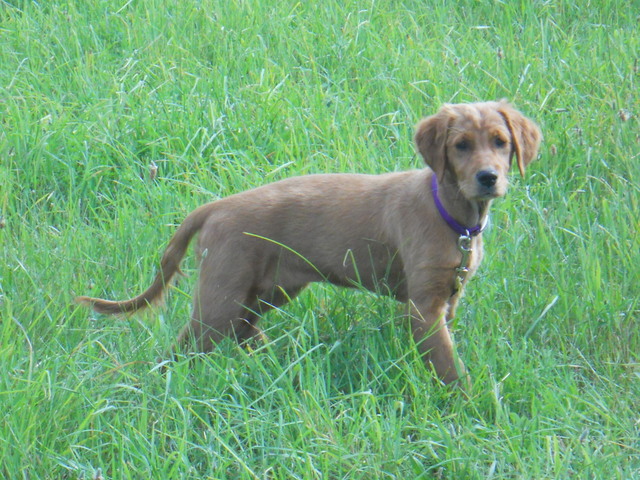 14 wks old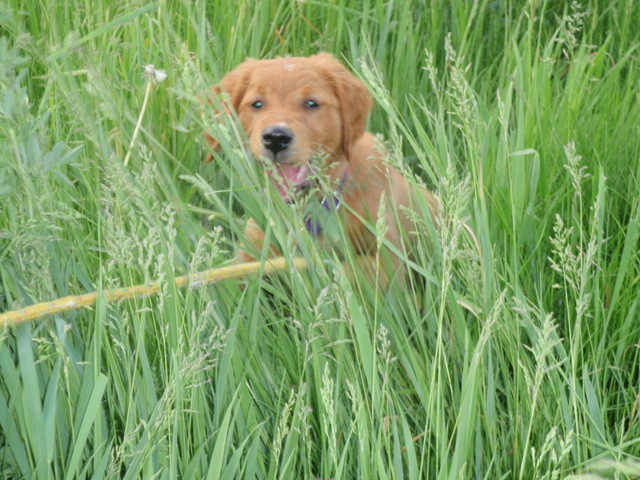 12 wks old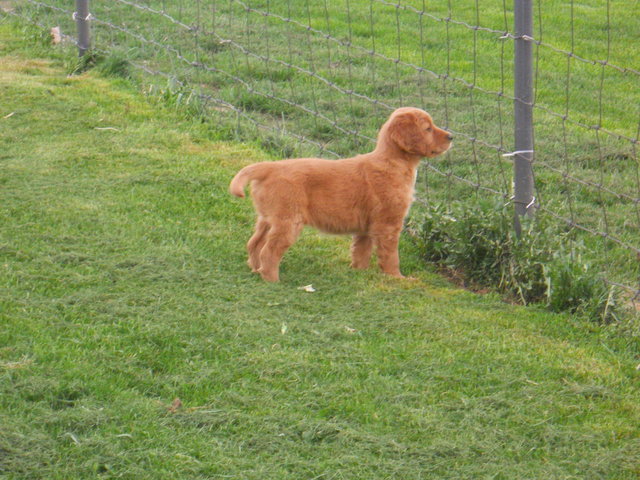 Me Me 9 wks old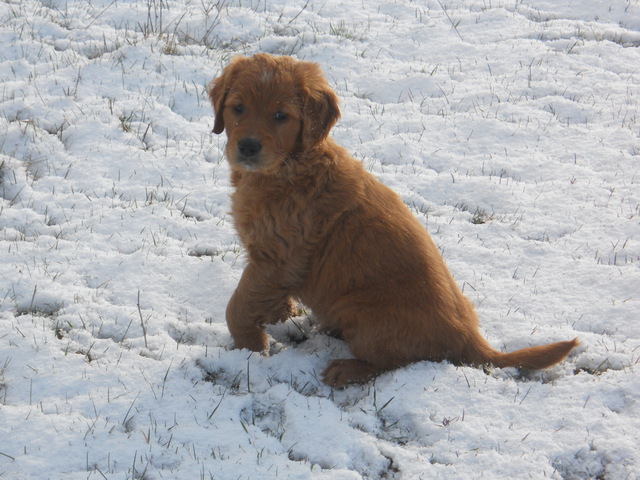 8wks old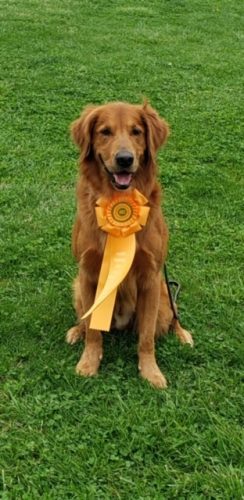 Stix MH   Loved by Tom and Carol, MI
---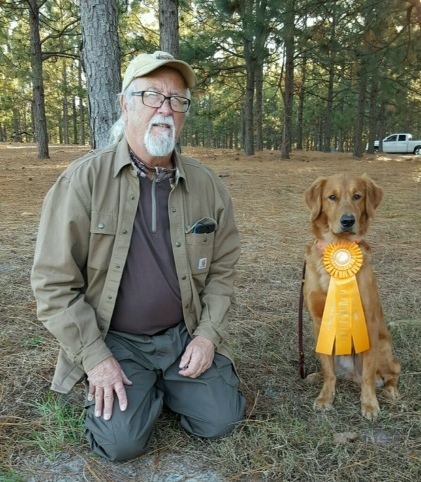 Tom & Stix earning their JH title at 11  months of age
---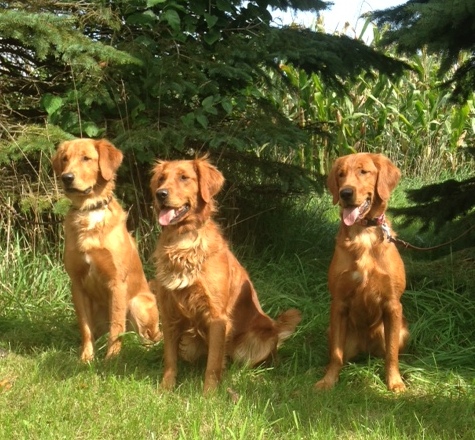 L – R    Snap,  MeMe and Stix
MeMe x Riley Kids
MeMe x Riley Kids