"KATIE"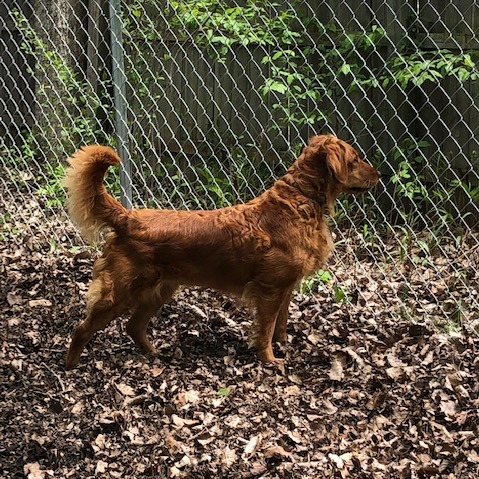 5  years old
Greenmeadow Captain's Kate  MH, OD, WC, CCA

GRCA OUTSTANDING DAM
Sire: Choctaw's Yukon Copper Penny MH MNH, WCX, ** OS      "Copper"
Dam: Greenmeadow's Over The Limit    "Ticket"
Born:  4/14/14
Owner:  Renee Schulte
Hips: GR-116602G25F-VPI
Elbows:  GR-EL36546F25-VPI

Heart:  Normal GR-CA28849/14F/C-VPI
Eyes: GR-EYE11098/54F-VPI
Eye: prcd PRA:  Clear by parentage
Eye:  PRA 1 :  Clear
Eye:  PR 2:  Clear
Ichthyosis:  Normal by parentage
NCL  OFA Clear – GR-CL5-263/57F-PI
As with many of my dogs, they have a story, Katie is no different.  I was fortunate to be able to acquire Kate from Greenmeadows Golden Retrievers in WI.  
Many years ago I owned a great male Golden Retriever with lots of talent, Counterpoints Captain.  Fondly called Cappy.   Cappy earned his Master Hunter title when he was 2 years old  and was a wonderful companion with a willing temperament and enjoyed any 'game' I wanted to play with him.   Then, as life so often happens, I faced the difficult decision to have to place Cappy in a new home.  Subsequently, Wendy at Greenmeadow's acquired Cappy and he lived a long, full life with Wendy.  Wendy kindly kept in touch with me over the years and let me know when Cappy passed on to the Rainbow Bridge at about 13 years of age. 
When the opportunity presented itself for me to purchase a grand daughter of Cappy's, I jumped at the chance.  Katie has matured into an enthusiastic, fun loving, intelligent girl.  She is probably the happiest Golden I have ever owned.  You could never be in a bad mood around Katie.  She is a joy to train. Willing team player, animated, athletic, not a stubborn bone in her body, fast and a good looking representative of the Golden Retriever breed.  The combination of Copper, Katie's dad and Ticket, Katie's mom, is great genetic diversity to incorporate into my Wynwood line of Golden Retrievers.

In 2015 Katie completed her JH (Junior Hunter) and WC (Working Certificate) field titles.  In 2016 Katie earned 3 passes for her Senior Hunter title and finished her SH (Senior Hunter) title in May 2017, at the MI Flyways Hunt Test in MI.  She passed her GRCA CCA (Certificate of Conformation Assessment) in 2016.  In June 2019 Katie earned her MH (Master Hunter) title at a hunt test in North Dakota.  Katie now, 2019,  lives with friends in Alberta, Canada where she is the soul mate of 17 year old Colton.  Katie will help teach Colton the field training game and live a happy life with the family.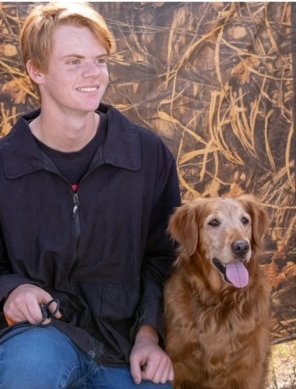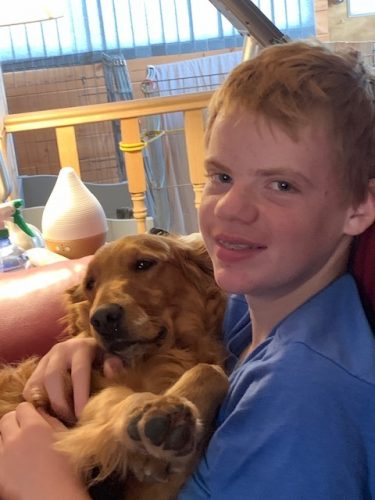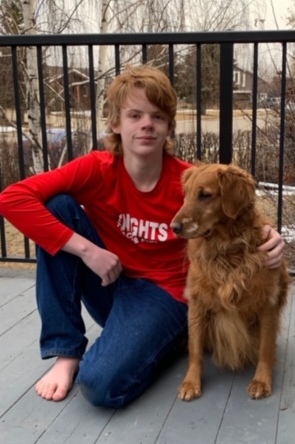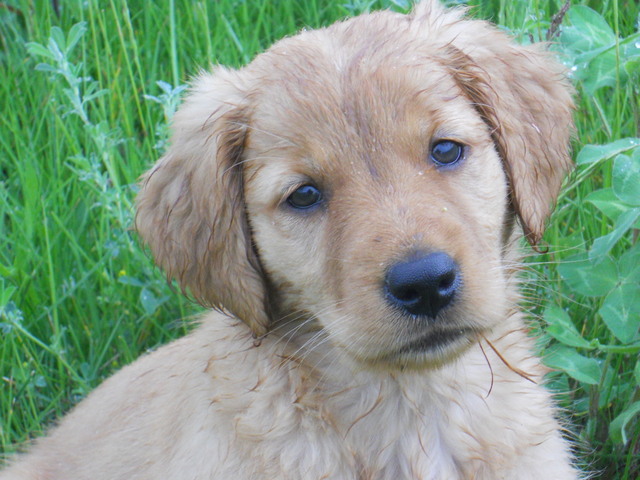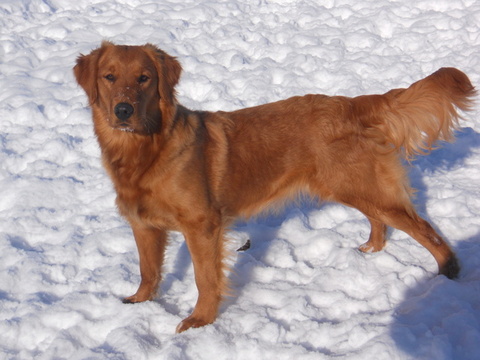 10 months old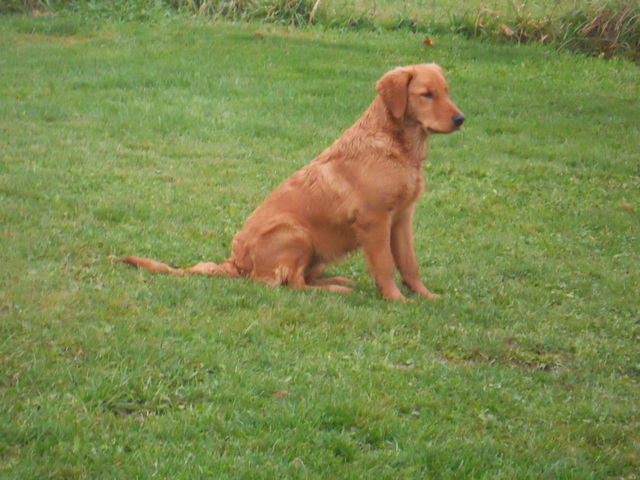 Six months old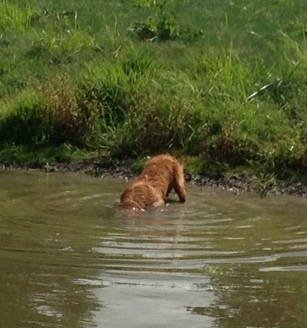 Scuba Kate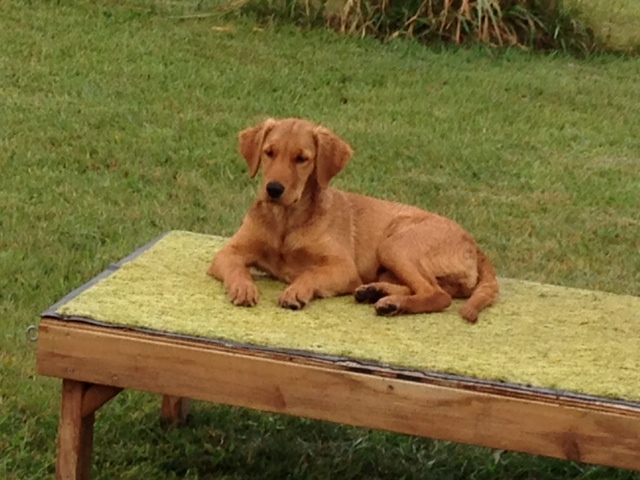 4 months old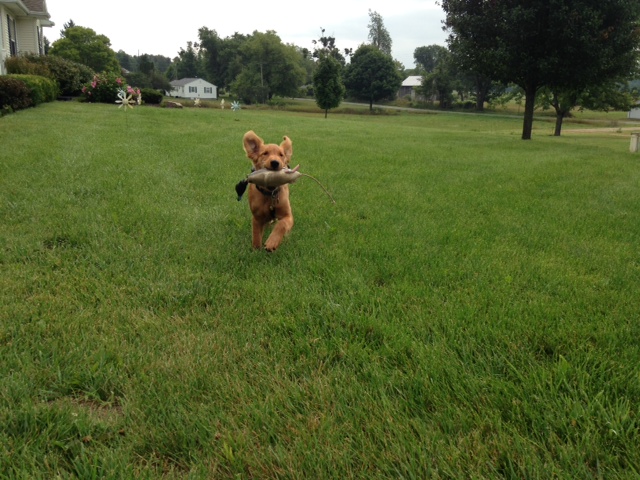 3 months old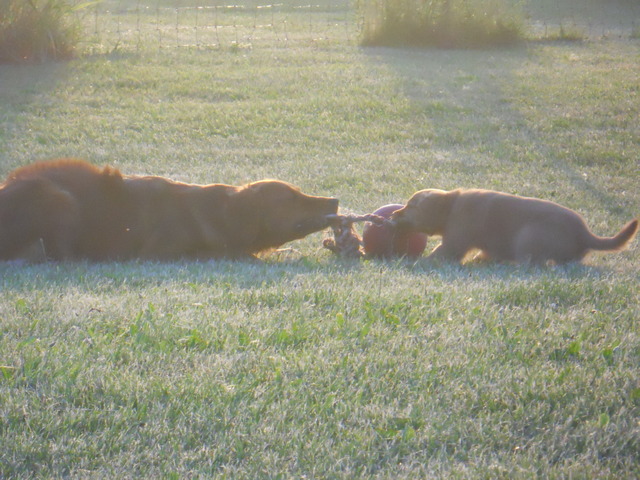 MeMe and Katie…..tug of war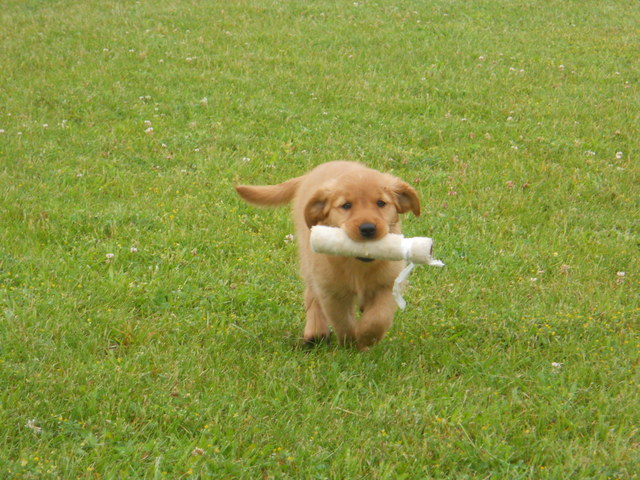 8 wks old