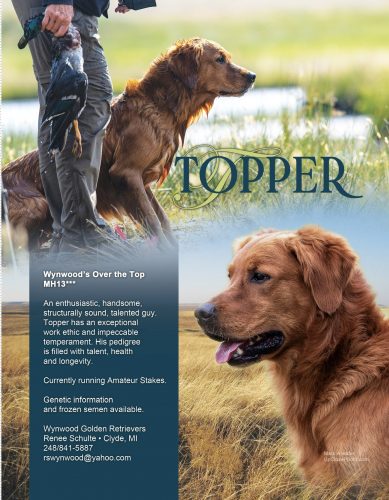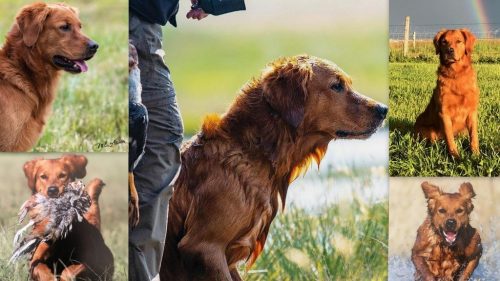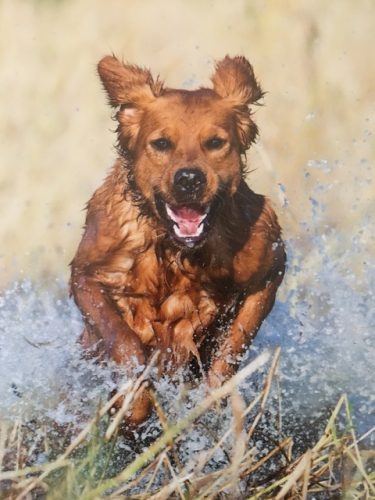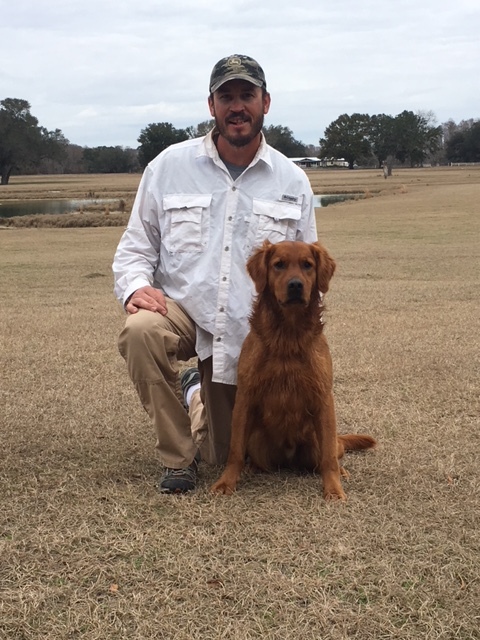 Topper with Pro Field Trainer Mike Ough February 2018
WYNWOOD'S  OVER  THE  TOP  MH13, QA2, CCA

AKC:  SR 91901001
CKC: 1142816
HIP CLEARANCE: GR-121923G25M-VPI
ELBOW CLEARANCE: GR-EL41580M25-VPI
 EYE CLEARANCE:  GR-EYE14471/72M-VPI
HEART CLEARANCE: GR-ACA2165/24M-VPI
PRCD PRA  Clear – Paw Print Genetics
PRA GR 1 Clear – Paw Print Genetics
PRA GR 2  Clear – Paw Print Genetics
Ichthyosis  Clear – Paw Print Genetics
Degenerative Myelopathy  Clear – Paw Print Genetics
NCL5 – GR-CL5-2238/47M-PI
DNA – V849312
OFA CHIC # 128313


Born February 20, 2016
Pedigree Link
Click on  Topper's Blog for more info about Topper
Topper's dam Rookie and MeMe are litter sisters.  I co-owned Rookie with Chris Heckel at the time of this breeding.   I had the privilege of researching and planning the breeding of Rookie to Copper, (Choctaw's Yukon Copper Penny MH, MNH4, WCX, OS, HTHF) a strong genetic line to FC-AFC Glenhaven HTRS MN Baronet MH, OS, FDHF  "Bart".    "Bart" was an extraordinary Golden Retriever.  He not only had wonderful, structure, health, intelligence, temperament and talent, he passed these traits on to many of his off spring.
Topper started his field career in 2017 where he placed 4th in a Derby stake on 8/25/17 at the Western NY FT.  He followed this up with a Reserve JAM in GA at the large competitive Tollokas field trial on 12/8/17.  Topper ran his last Derby at the N. FL RC trial 2/3/18, placing 4th in a large 32 dog Derby.  Topper was on the Golden Retriever Club of America Derby list.
At the Michigan Flyways RC  Hunt Test May 18 & 19, 2019, Topper ran his first two Master Tests and qualified in both.  Completing the MH (Master Hunter) title in North Dakota at the MInot RC Hunt Test on June 29 & 30, 2019.  As of 2021 Topper has 13 MH passes.
Topper ran a Qualifying Stake at the Horseshoe RC Trial in Canada in 2019 and placed third.  In 2021 Topper ran four AKC Field Trial Qualifying Stakes  with a JAM, Reserve JAM, 3rd place and 2nd place at the 63 dog Qual in MD to earn his QAA   (Qualified All Age *** title)  Topper and I will now concentrate on Field Trial Amateur Stake training and competing.
At the 2022 GRCA National Specialty, Topper earned a JAM in the Amateur stake.  One of 10 dogs finishing the stake out of 62 dogs entered.  This earned Topper his QA2 title.
Topper now has all his health clearances and is available at stud to approved females.
MEET  TOPPER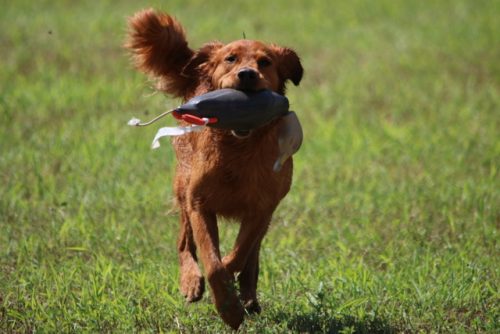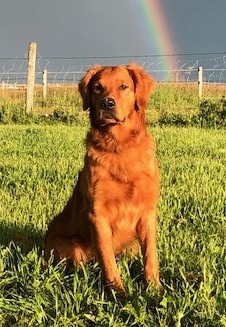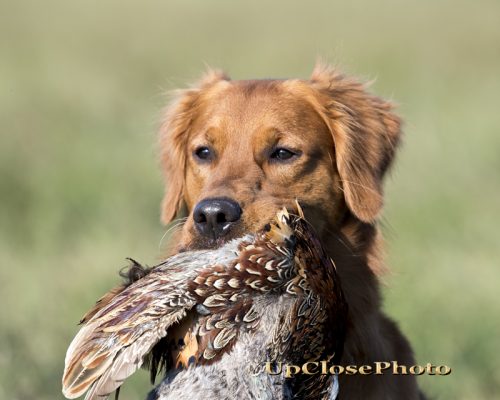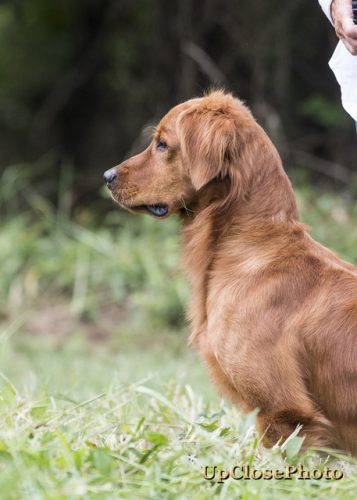 2 years old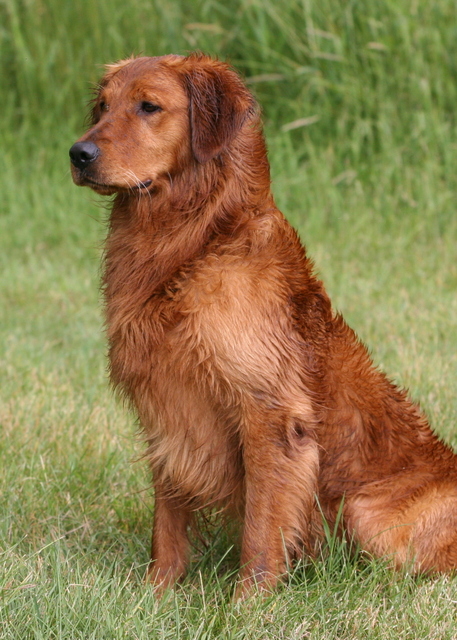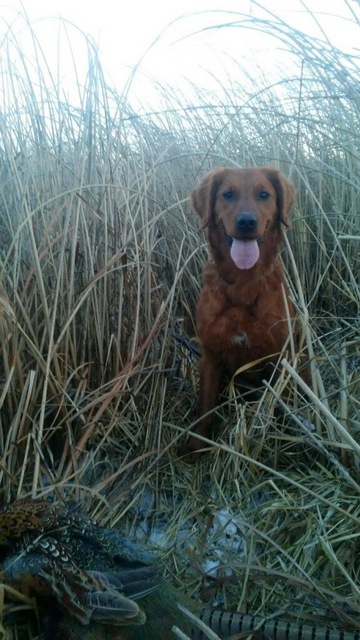 Topper's Sire:                                                                                            Topper's Dam:
Choctaw's Yukon Copper Penny MH,MNH4,WCX,OS,HTHF               Wynwood's Gold Eagle Heartbreaker JH,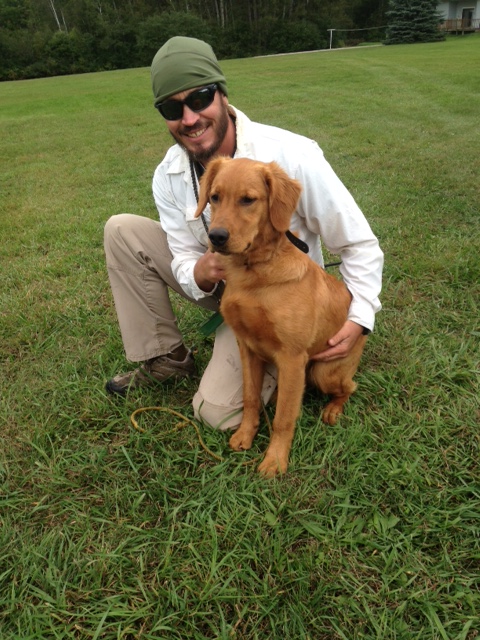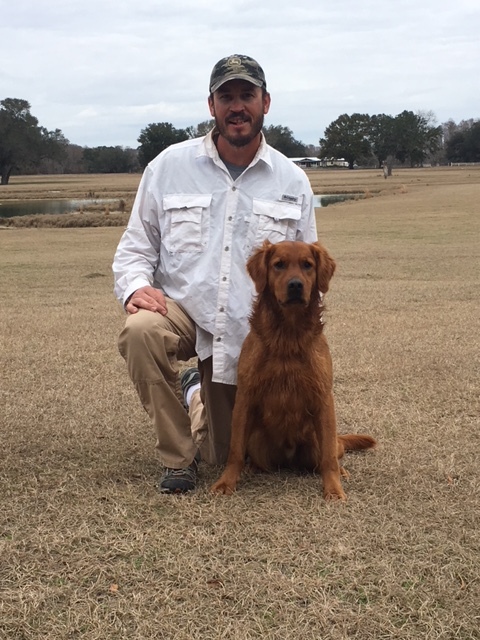 Topper with Pro Trainer Mike Ough.  Left photo is Sept 2016.  Right photo is Feb 2018
Topper  20 months old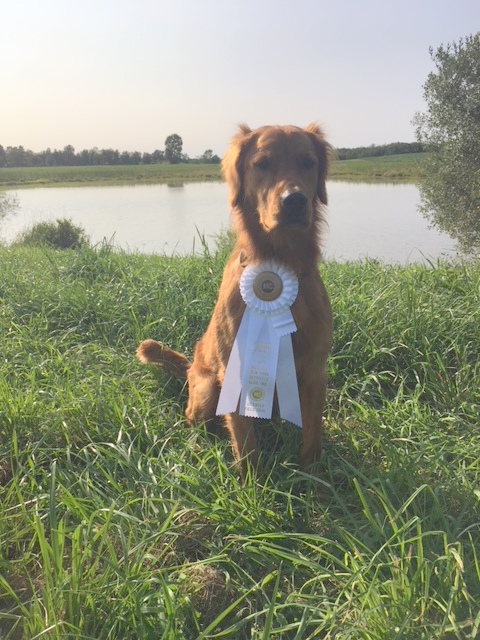 4th place – Derby Stake at Western NY FT  August 2017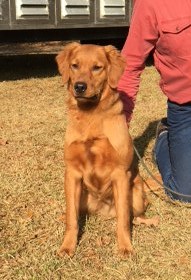 10 months old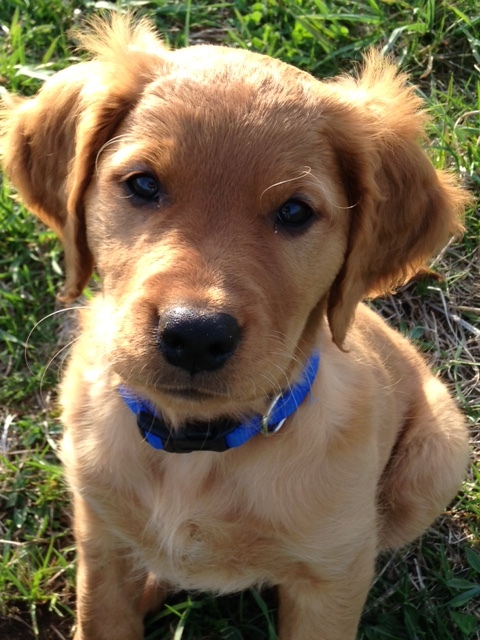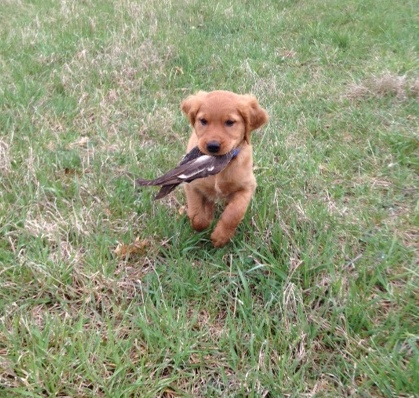 8 wks old
---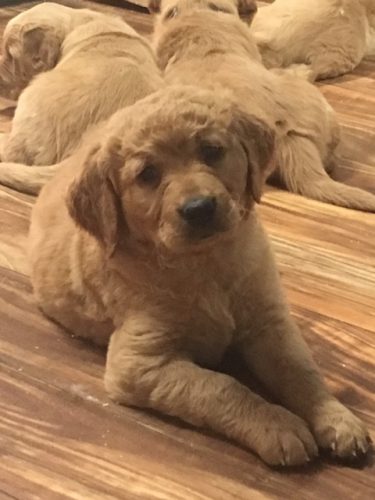 Topper x Sammy
"Maple"   Topper x Shelby
---
"Guinness"   Topper x Scarlett
---