ME ME  X  RILEY BREEDING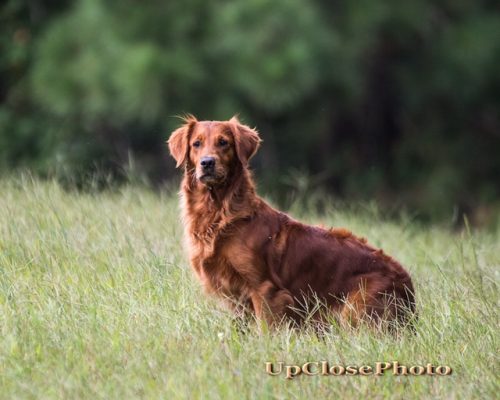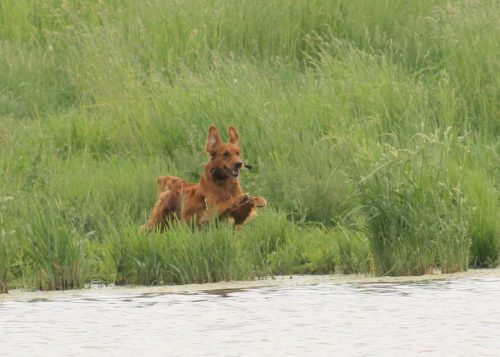 WYNWOOD'S  TAKE  A  CHANCE  ON  ME   MH, WCX  **  "ME ME"
(click on MeMe's name to go to her page for health clearances)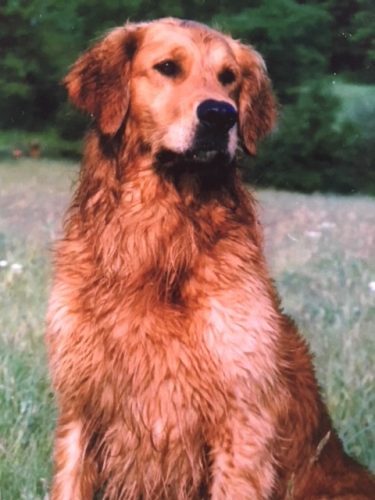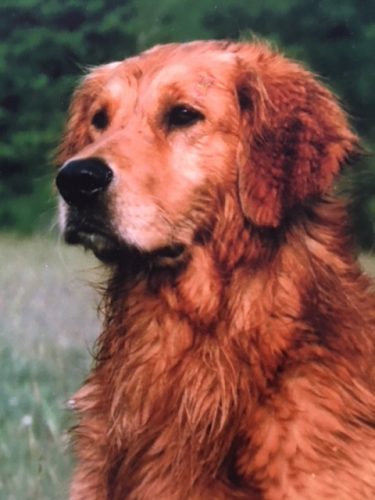 EMBERAIN BETTER BELIEVE IT *** WCX, 0S
HIPS:  OFA GR-50437F88M
EYES: GR-6811/96-103
EYES:  Optigen prcd PRA & PR1 Clear #08-5358
HEART:  Cleared by Auscultation, Femoral & Jugular Pulse
ICHTHYOSIS:  Clear  Optigen #08-5358
Supercharged and full of energy, MeMe makes every day a fun filled adventure.  Extremely athletic, coordinated, muscular, a strong retriever and fast, MeMe has an enormous work ethic, willing and ready to play any 'game' or activity anyone is interested in.  Although quiet in the house, MeMe is always ready for action.   MeMe has been a star in field events and possesses natural good marking ability and memory, willingness to be a team player, high energy, and a great water attitude.  MeMe earned her Senior Hunter title and Working Certificate Excellent titles early in 2016 and has earned her Master Hunter title in 2017 .  MeMe has a JAM (Judges Award of Merit) from a Derby stake she ran in as a very young dog.  In Canada she competed in the Qualifying Stake at a Canadian field trial earning a Reserve Certificate of Merit.  If there were more time in the day she would also make a great agility dog or any other sport one would have in mind.  I am thrilled to have her in my life, she definitely has a knack for keeping me young.
Riley, gone to the Rainbow Bridge in 2003 at 15 years of age, was a well known competition dog.   Riley himself, was very healthy, through out his life.  He sustained an injury during a training session early in his career.   His recuperation took 2 1/2 years, with little encouragement from his Veterinarian that he would ever walk again.  After his recuperation the testament to his courage and stamina earned him his QAA (Qualified All Age title), an Amateur stake win, an Amateur JAM, an Open stake 2nd and an Open stake win at the 1995 GRCA National Specialty.  He ran for 5 series in the 1994 National Amateur along with earning his MH with 6 for 6 passes.  His owner Sue Kecskemethy, describes Riley as a consistent, dynamic retriever with boundless enthusiasm.  He learns quickly, has good retention, a terrific marker, an exceptional handling dog on blinds, loves training and drill work and is a willing team player.   Not a mean bone in his body, the perfect house dog, with a loving, affectionate temperament.
I have wanted to use Riley's frozen semen for a long time, keeping a female pup for myself.   I am excited to finally have the opportunity and the right breeding female in MeMe to accomplish my goal.  Pups were born 1/29/19.  Six males and five females.   Price of the puppies is $2500.00.